TYPOJANCHI
Contribution for Adrian Shaughnessy's Special Exhibition at Typojanchi – Seoul typography biennale.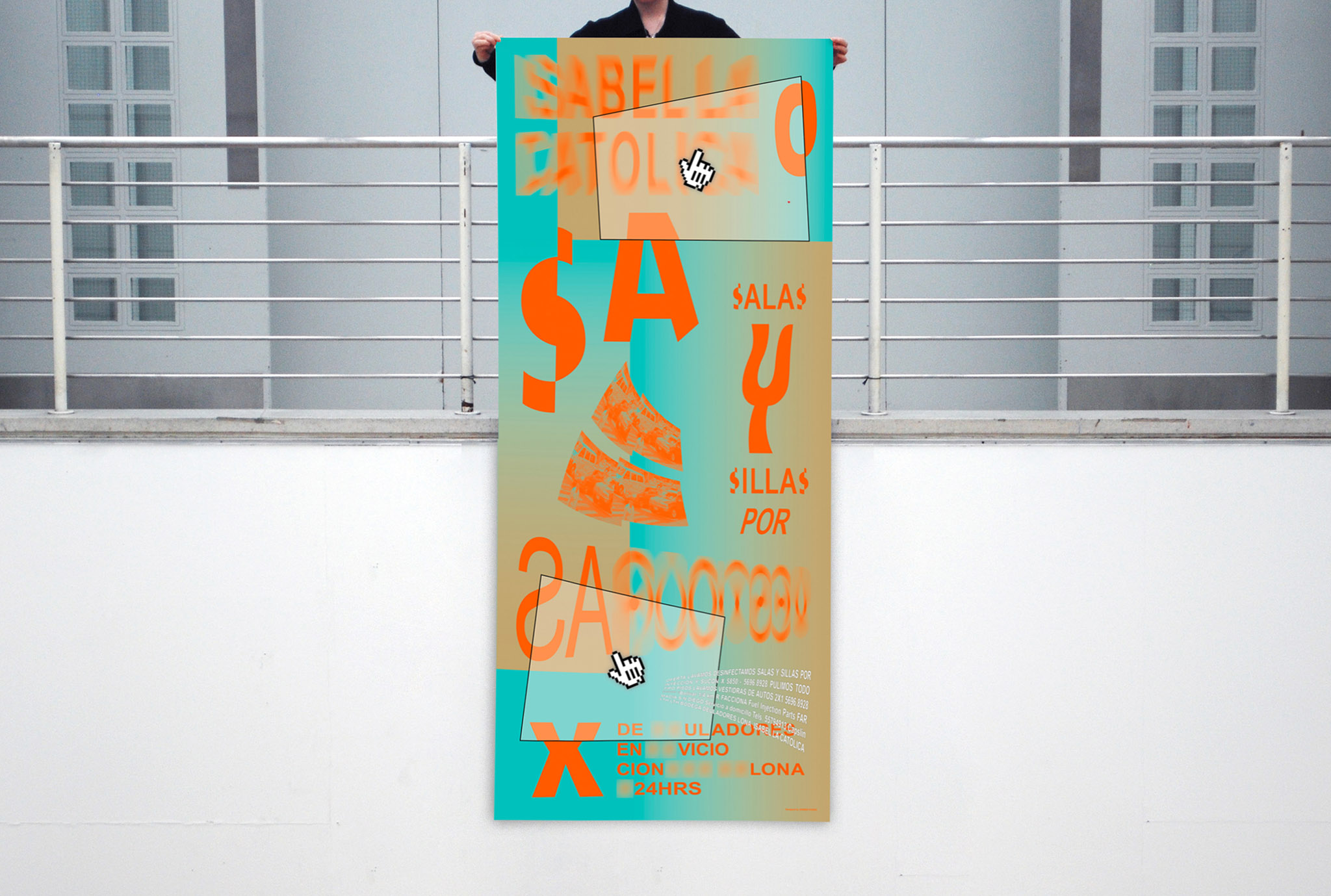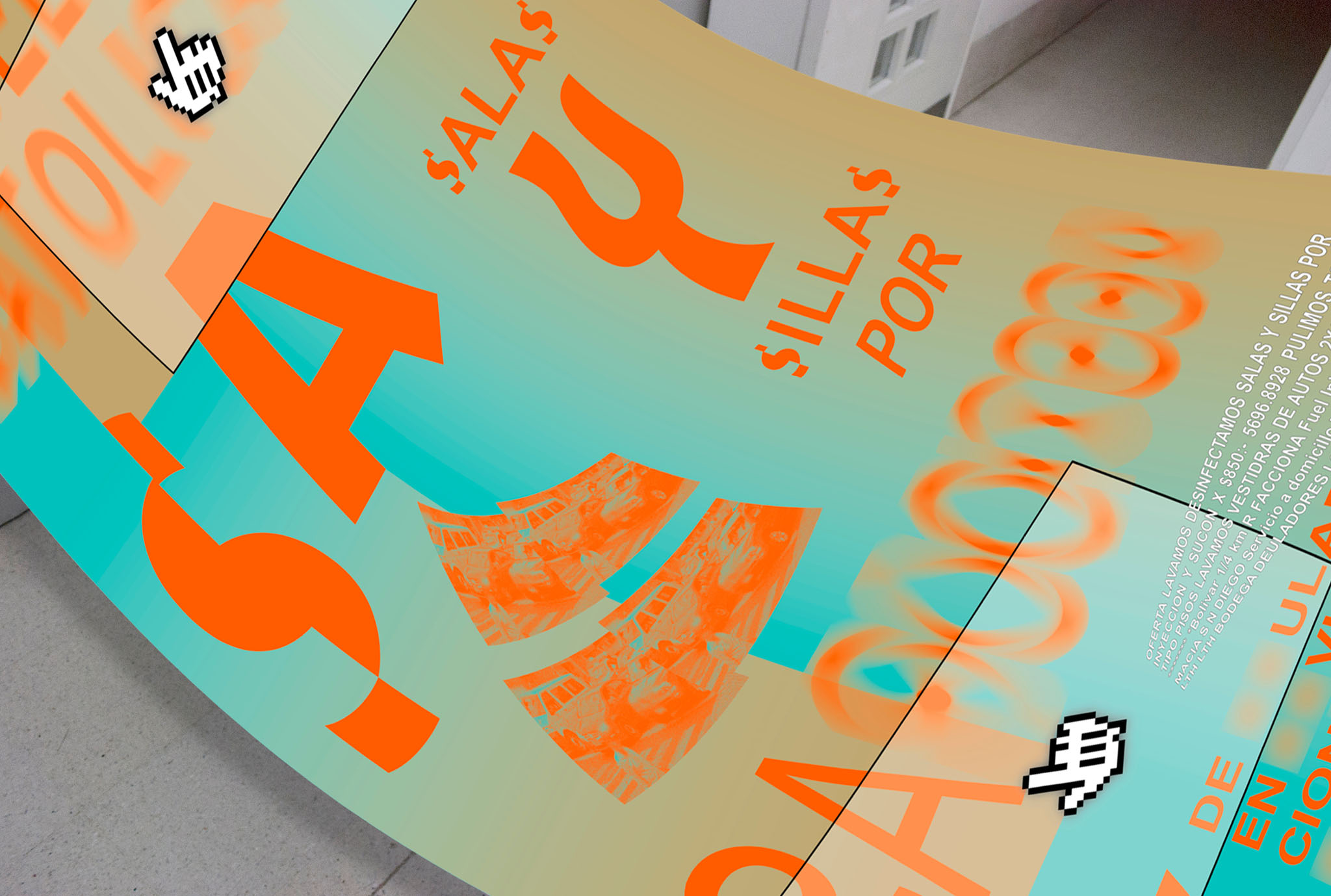 Background
Typojanchi is a typography biennale taking place in Seoul, with participating studios and designers from all over the world. Summer Studio was invited as one of six young studios by designer and curator Adrian Shaughnessy, to create a banner for the special exhibition, his contribution to the biennale.
Brief
Shaughnessy gave us a very open brief, based on the theme of the biennial; Type & City. We were given the coordinates to a geographical point on Google Maps, in our case an intersection in Mexico City. We were then asked to respond with a typographic interpretation of the place, on a 1.5 * 3.5 m banner.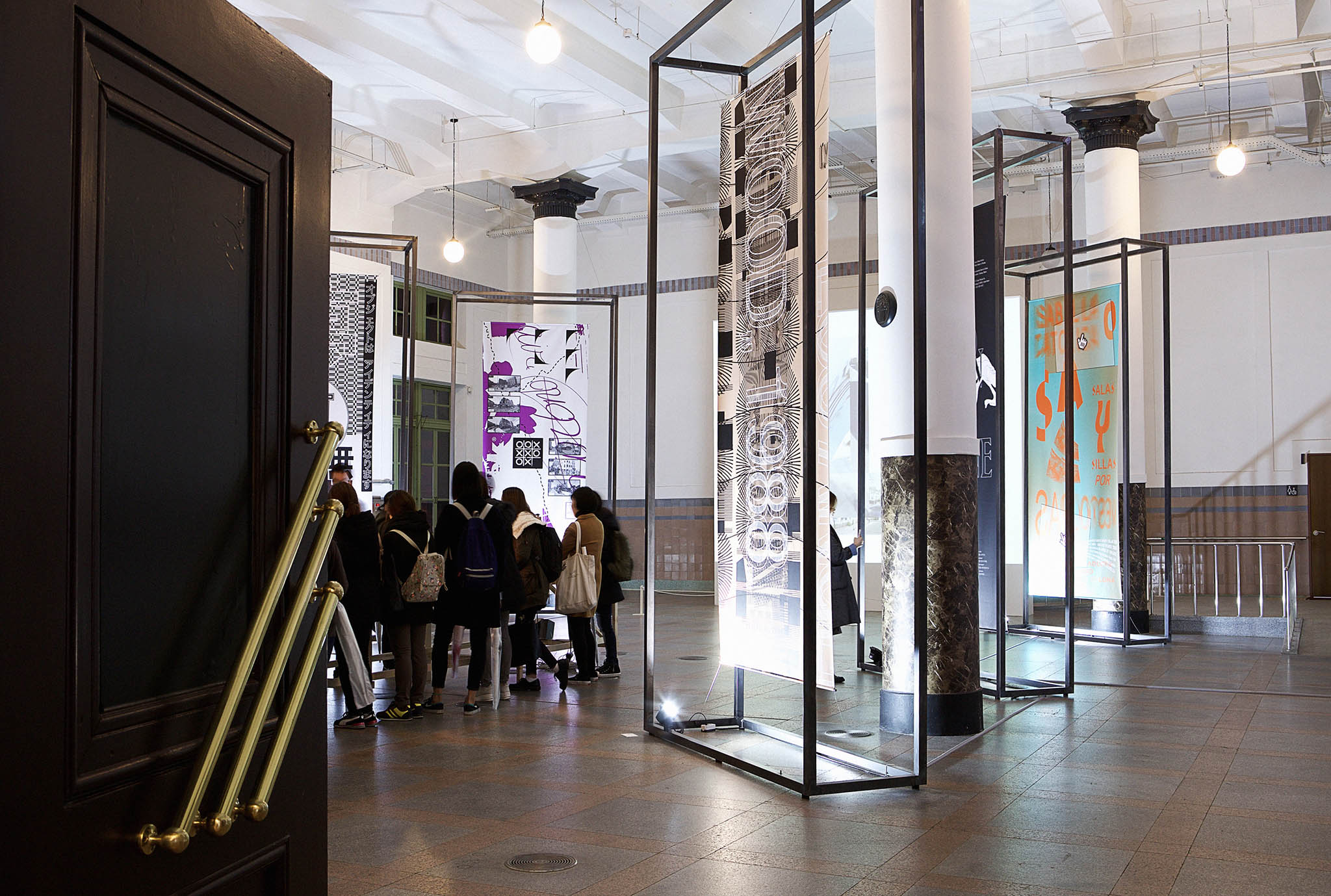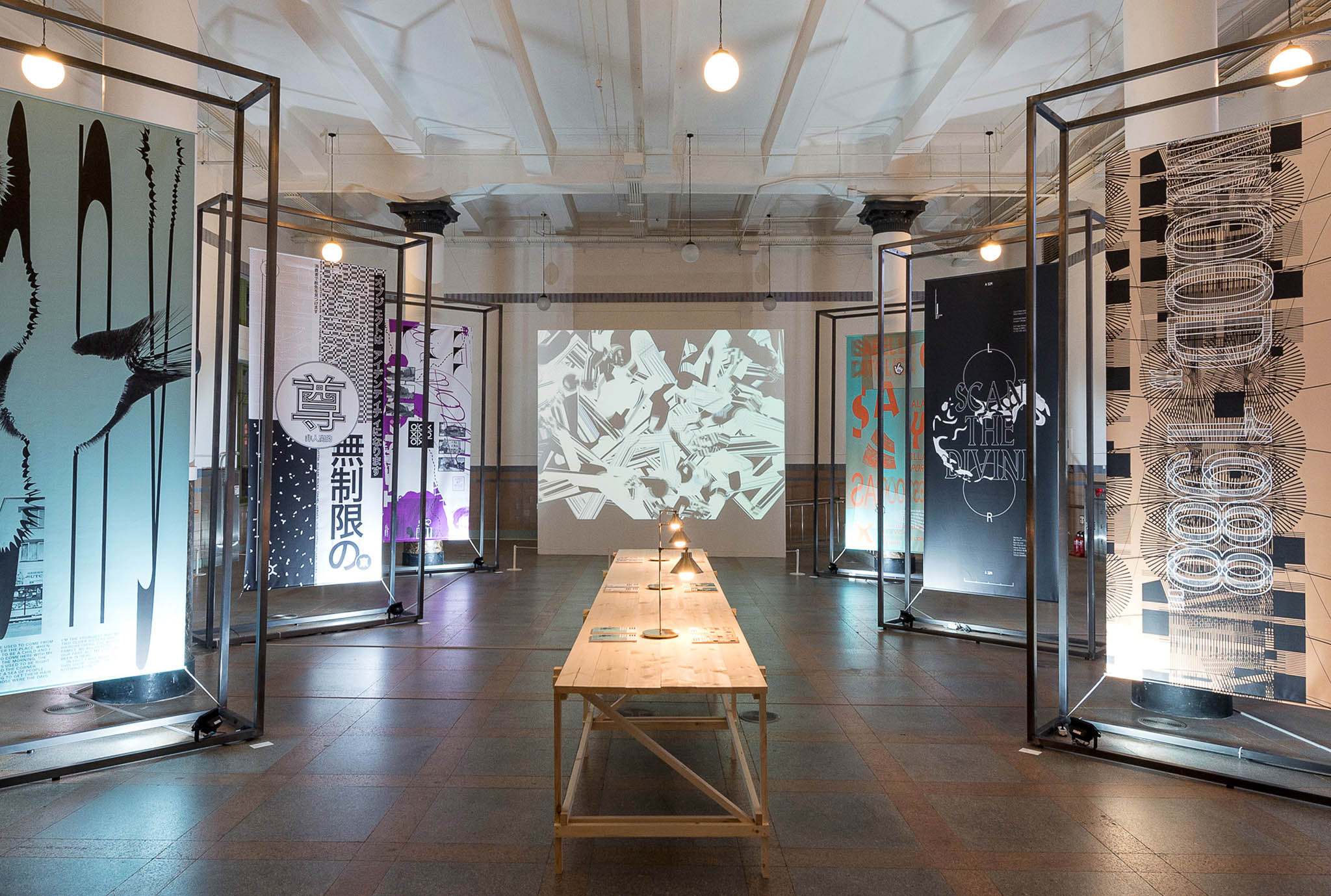 Solution
We created an interpretation that we call "Mexico Glitchy", an attempt to illustrate our digitally fragmented and in many ways inaccurate perception of a place we have never visited and do not have a natural connection to. The hand cursor symbolises us as travellers, and the blurred graphics our movement through Google Maps. The glitched type are extracted from screenshots of the location.