RCA SHOW 2016
A dancing typeface to illustrate SHOW. Visual identity proposal for the Royal College of Art degree exhibit 2016.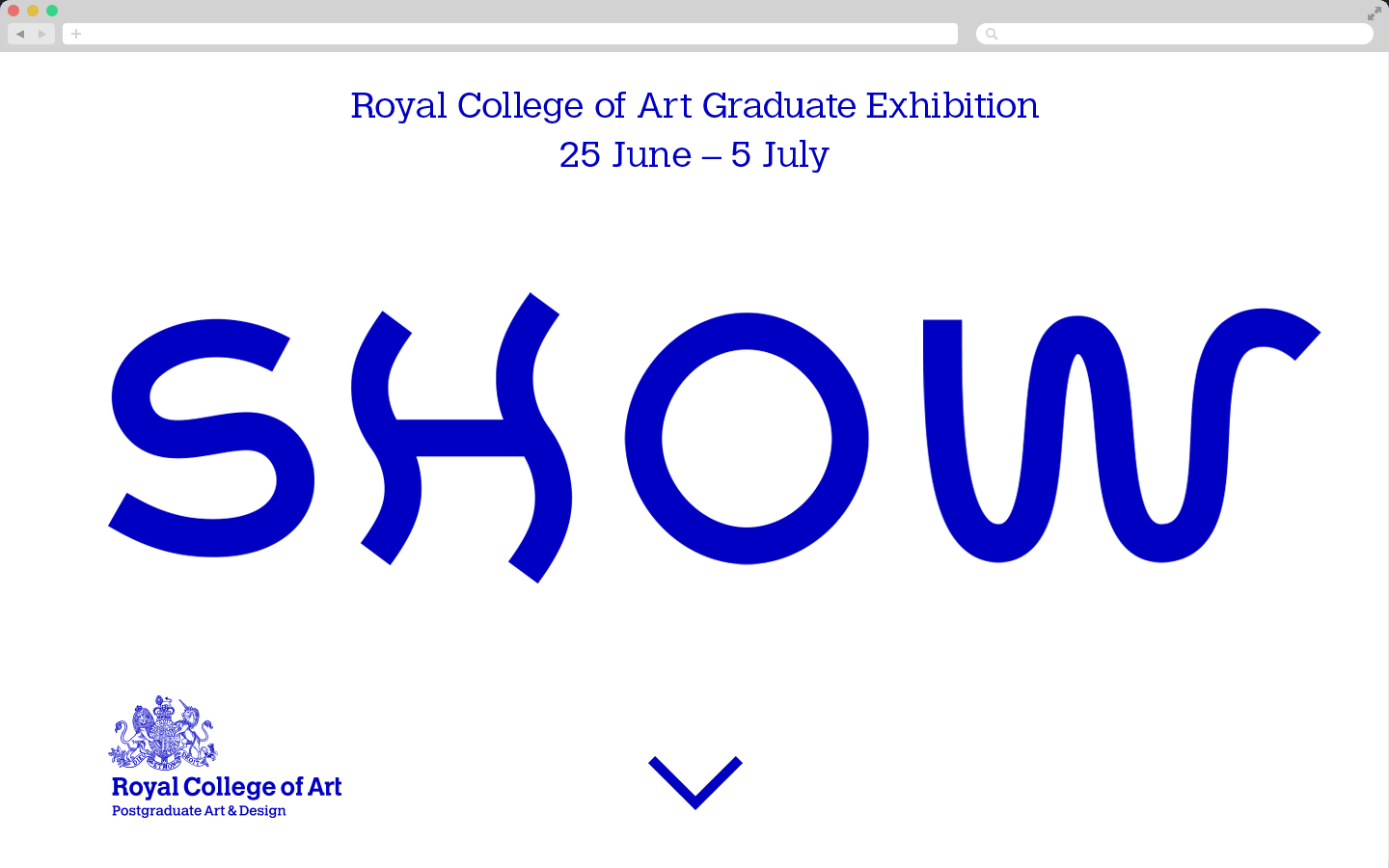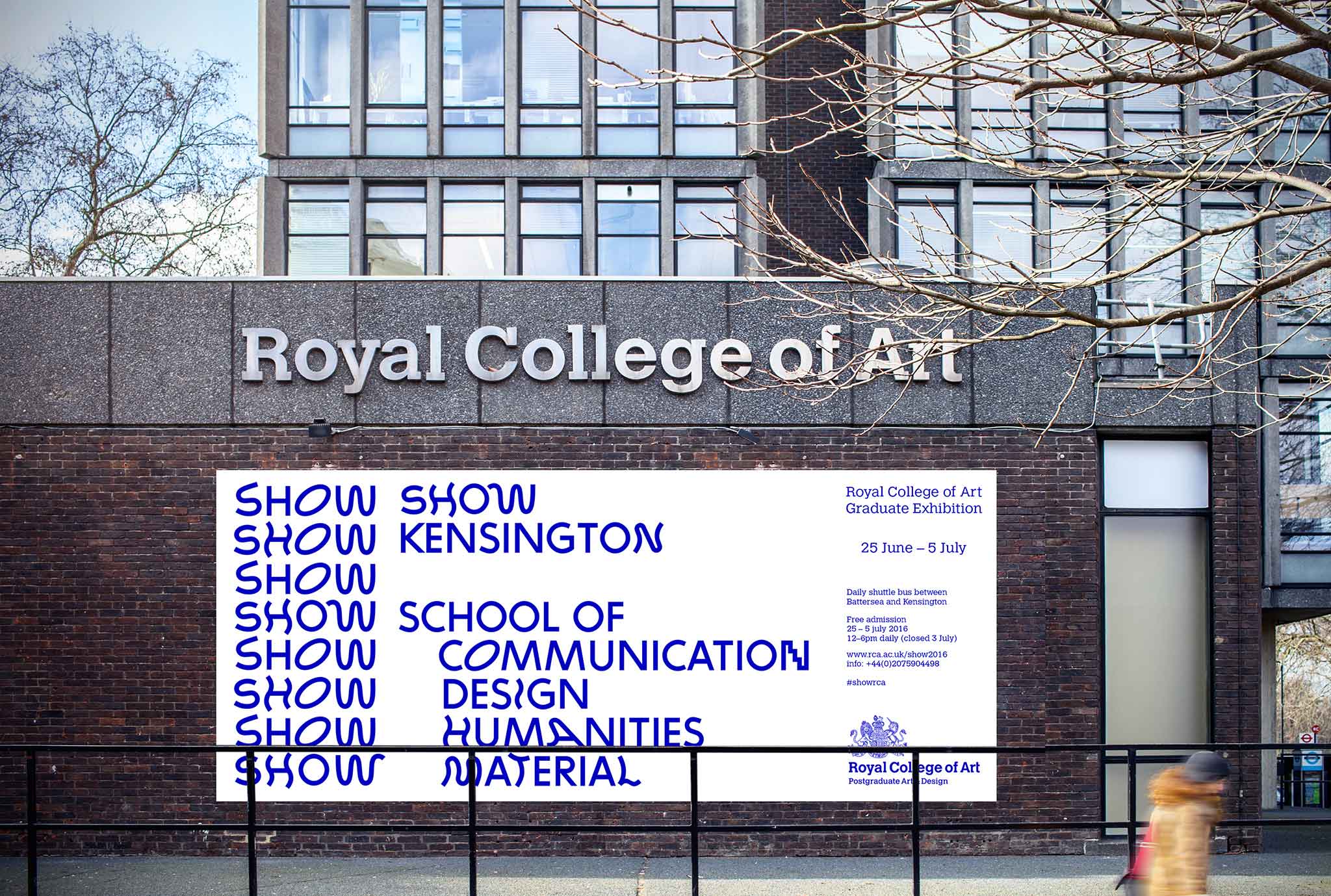 Background
The Royal College of Art SHOW is a big event taking place in the college galleries in Kensington and Battersea each year around June. 600 graduating students within art, design and humanities exhibit their best work to date. Summer Studio was invited to pitch with a proposal for the visual identity for the RCA SHOW 2016.
Challenge
The show identity needs to embody the essence of the event, work on a vast variety of applications and inspire a wide audience, including influential industry leaders, to visit the event. It needs to have a certain amount of gravitas to communicate the royal charter, as well as creative virtuosity to communicate the radical education values of the college.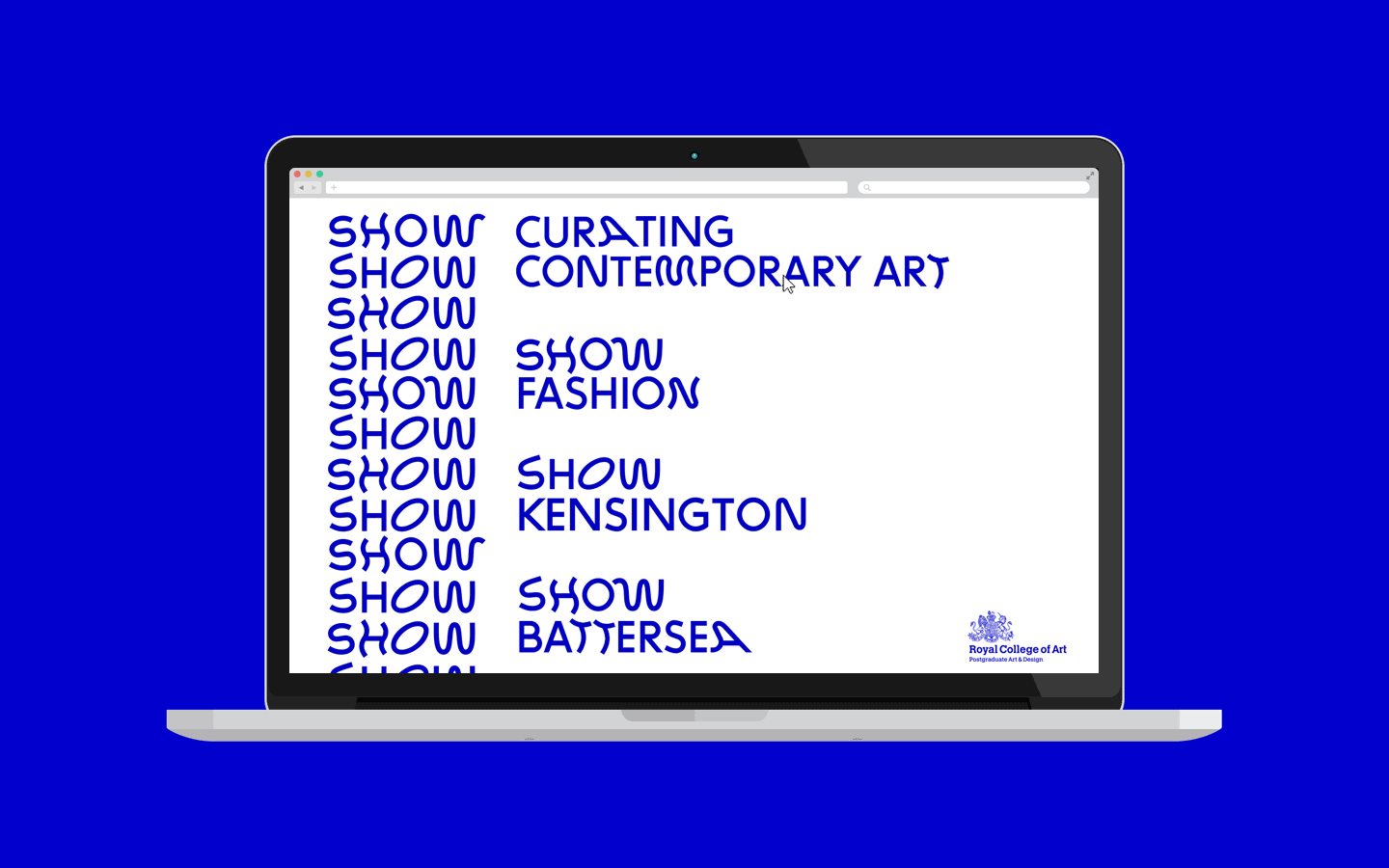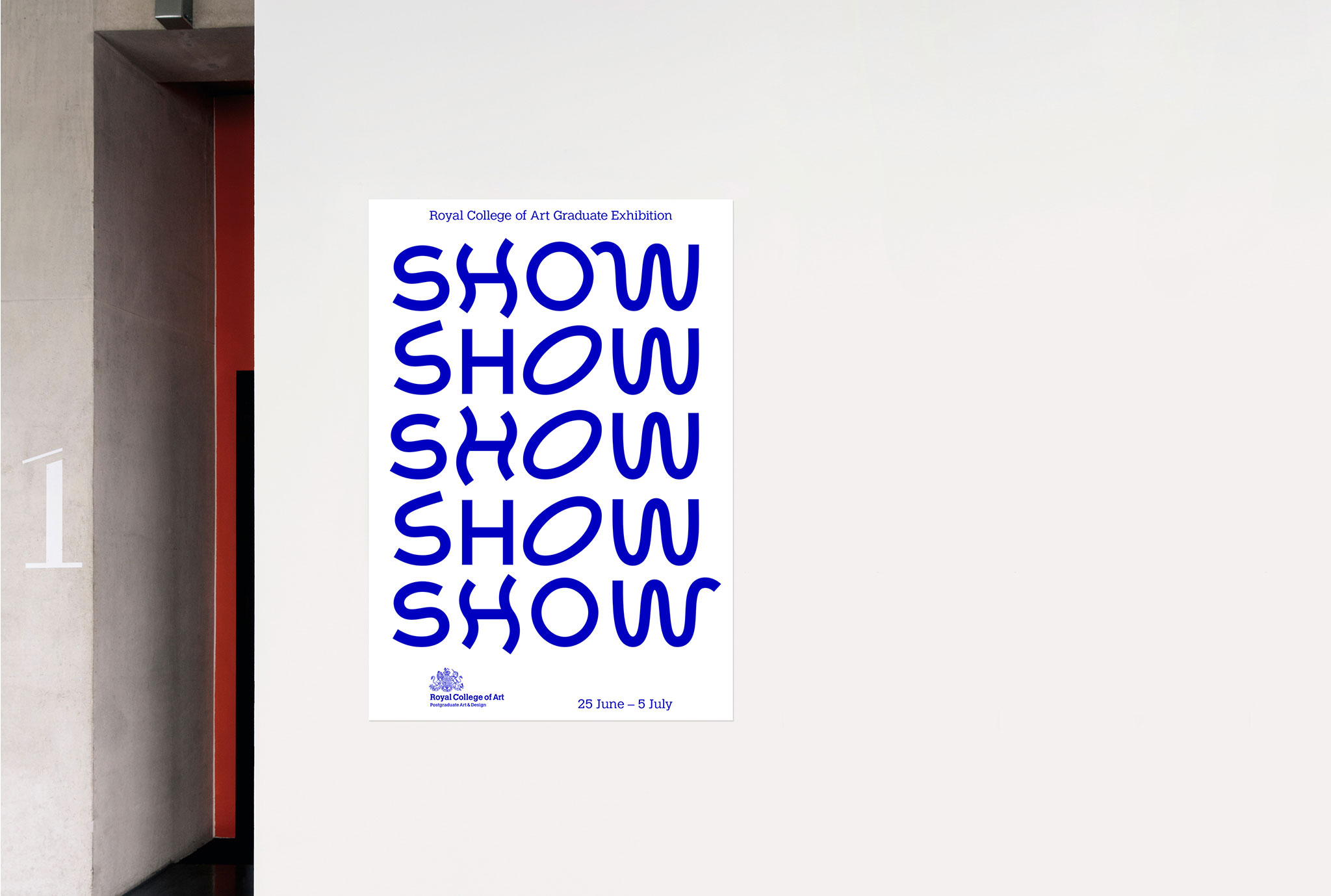 Solution
We defined the SHOW as a performance – individual achievement and collective spectacle, and to visualise this, we invented a dancing typeface. The dancing type tells a story about the event at the same time as being functional and applicable across still and moving media. The typography enhances the school brand by using a kindred colour palette, the brand typeface Calvert as supporting type, and by leaving visual space to the crest.
Design
The dancing typeface takes a standpoint in ZIGZAG, a typeface designed by Benoît Bodhuin. After defining a specific and recognisable dance routine for each character in ZIGZAG, the letters were further evolved and animated to dance. The animated typeface works for the many digital formats of the identity. The keyframes of the animation typed in sequence, creates a sense of movement in the printed formats. The proposal was never realised.