ILL-INFORMED
Visual identity and exhibition signage for ill-informed, a platform for contemporary illustration.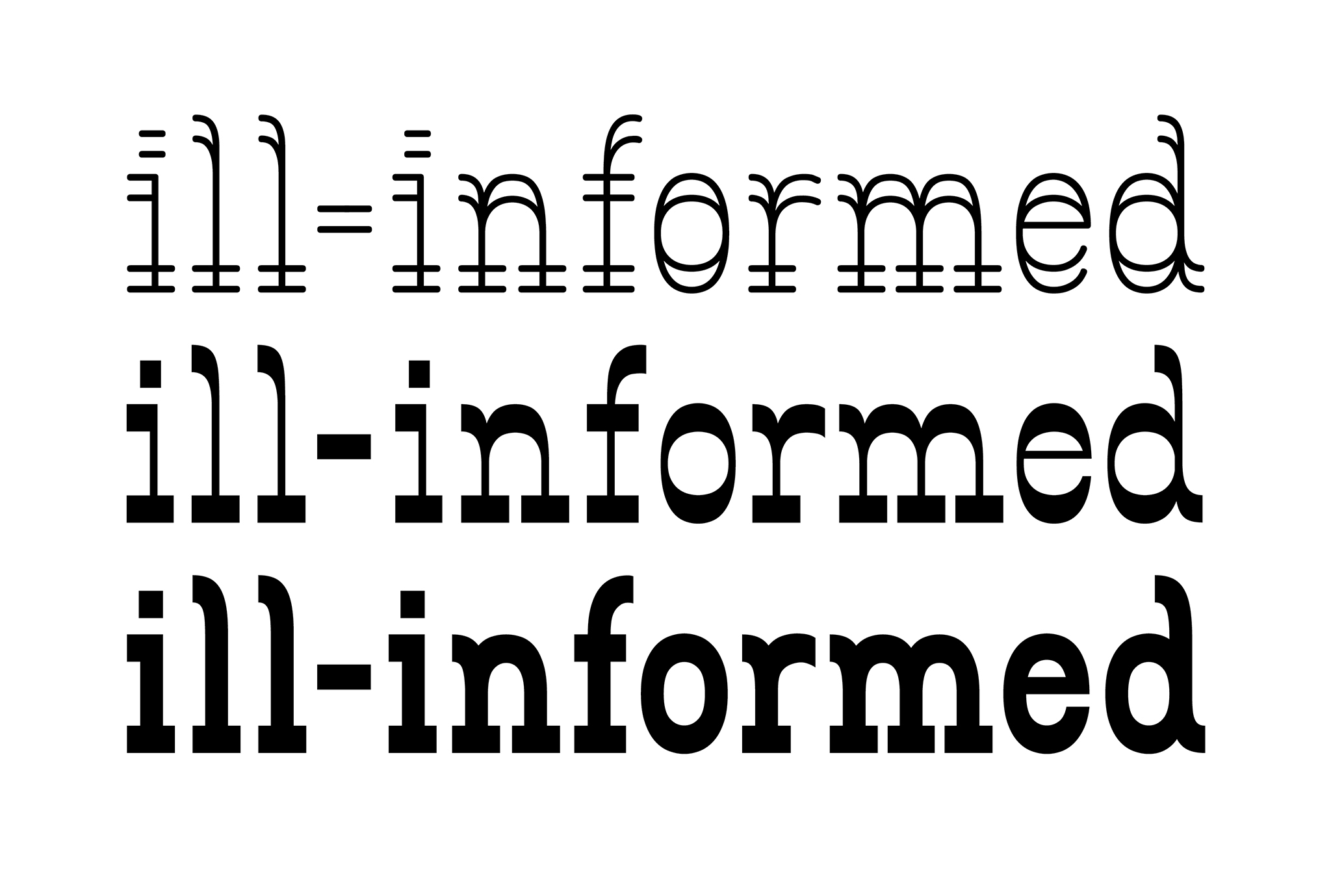 Identity
ill-informed is a student-run platform at the Royal College of Art expanding on contemporary illustration discourse by organising workshops and exhibitions. The identity is largely based on custom made typefaces which are built on the imprint of physical tools such as a flat brush, ballpoint pens and a filt pen. Tools which are traditionally used by illustrators.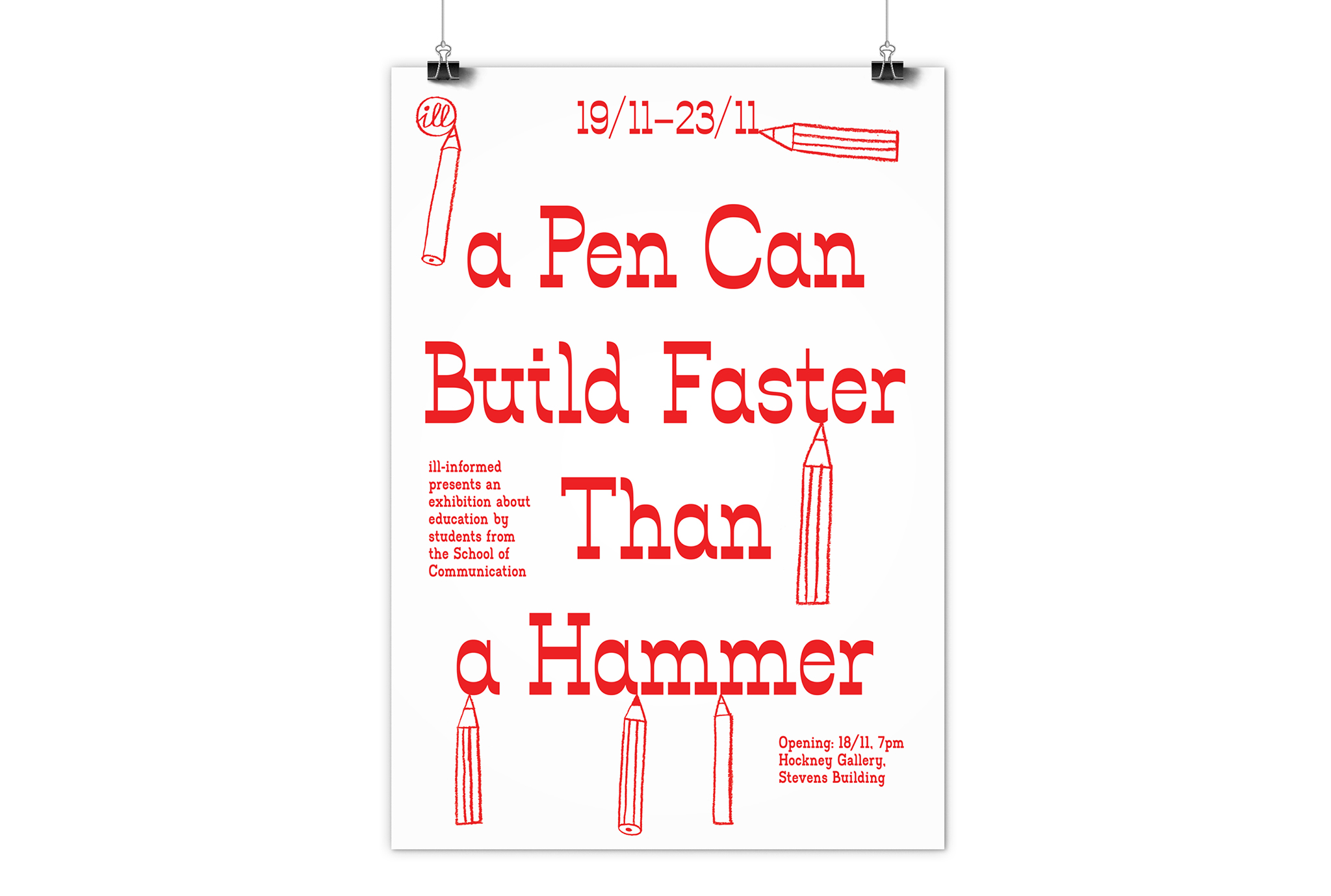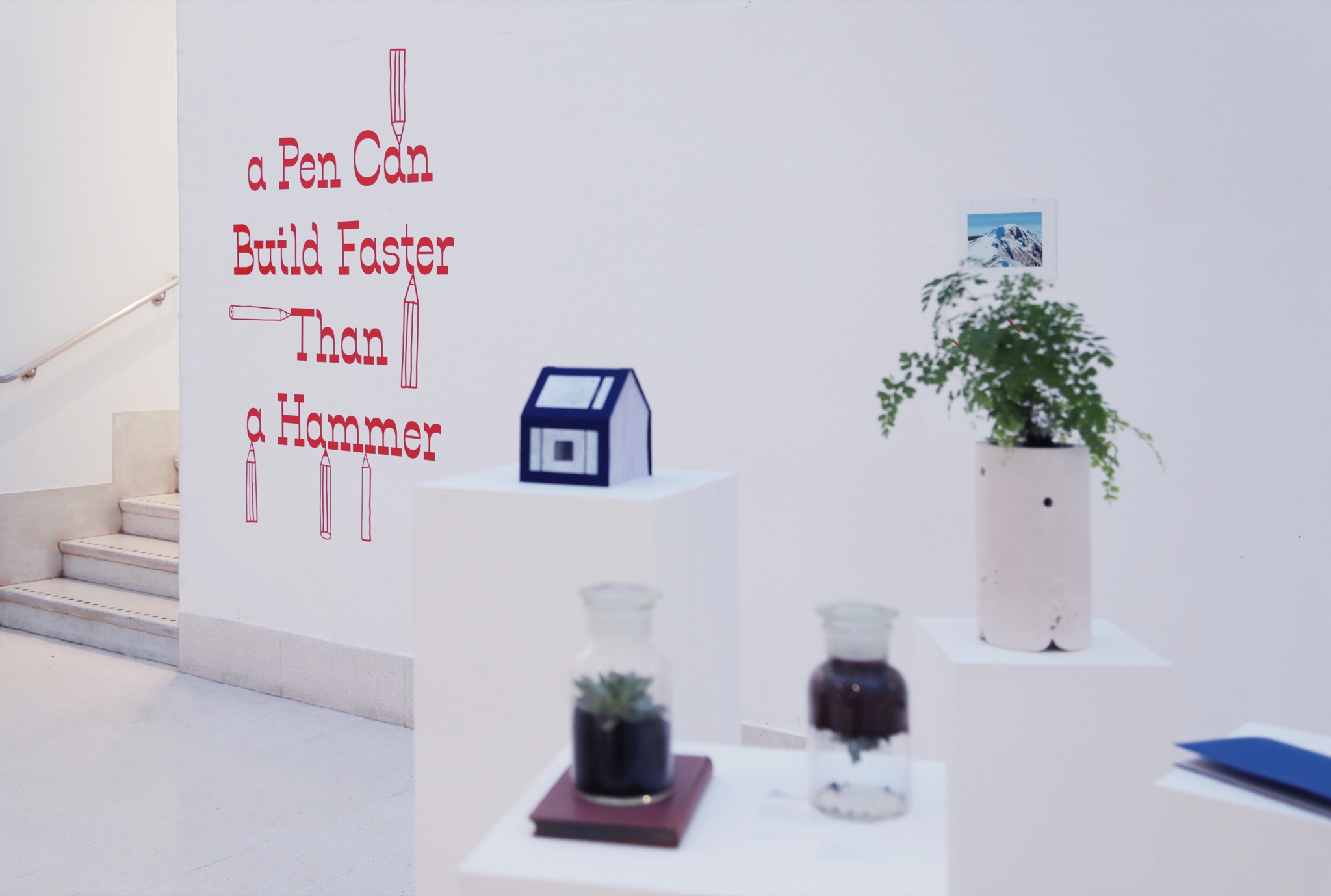 Exhibition design
Summer Studio designed signage and posters for two exhibitions that ill-informed organised during 2015. "A Pen Can Build Faster than a Hammer", ill-informed's first exhibition, asked students in the School of Communication to question and reflect upon the future of Illustration and Design education to challenge the system we are in today.
The second exhibition "Isle of Lost and Found" takes inspiration from islands where culture, tradition and practice often tend to be passed down through generations. At the RCA there are technicians with an abundance of skills available to the students, but they are sometimes isolated in secluded islands of knowledge within the school. The exhibition shows work of students who have been working closely with technicians across the college to gain insights that might otherwise have been lost.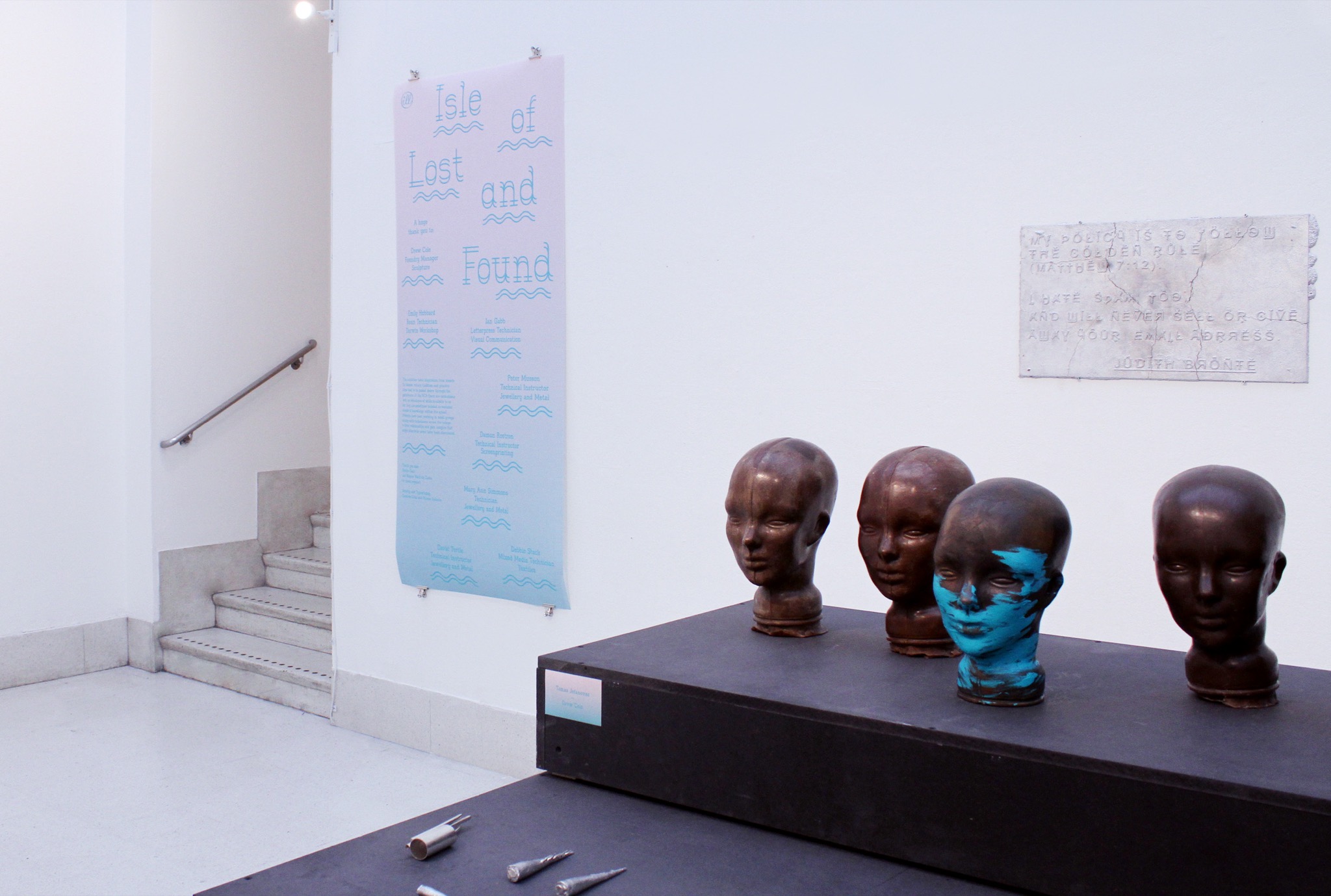 Concept
The design concepts are straight forward and playful, simply reflecting the titles of the shows. In the first one the pens, made by illustrator Maria Ines Gul, are building up the words. In the second the title is placed on wavy islands and the two stroke font enhance the feeling of water by giving it a sense of movement.