ART WORKERS
Book design and visual concept for a digital and printed publication, edited by a network of art workers from Finland, Sweden and Estonia.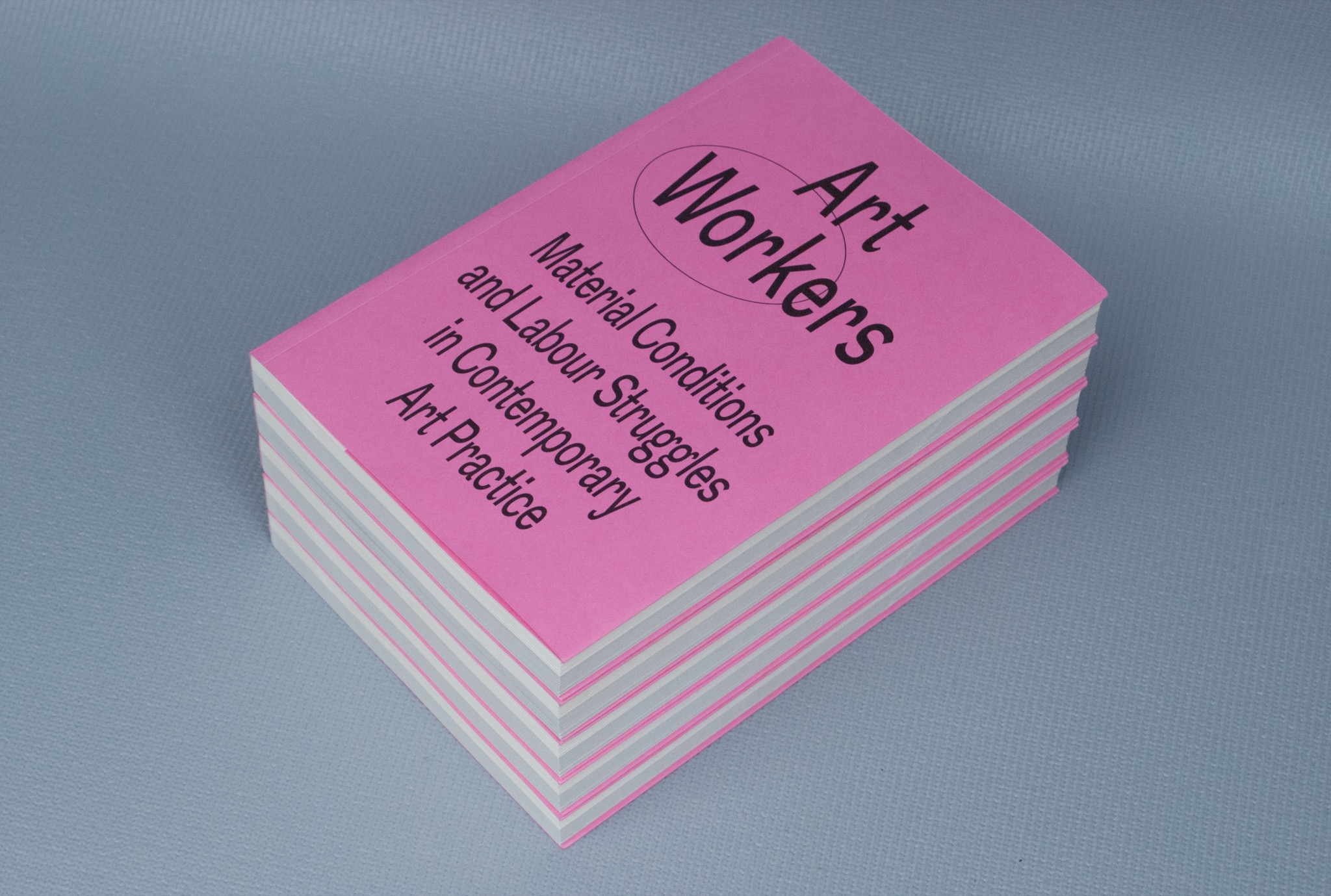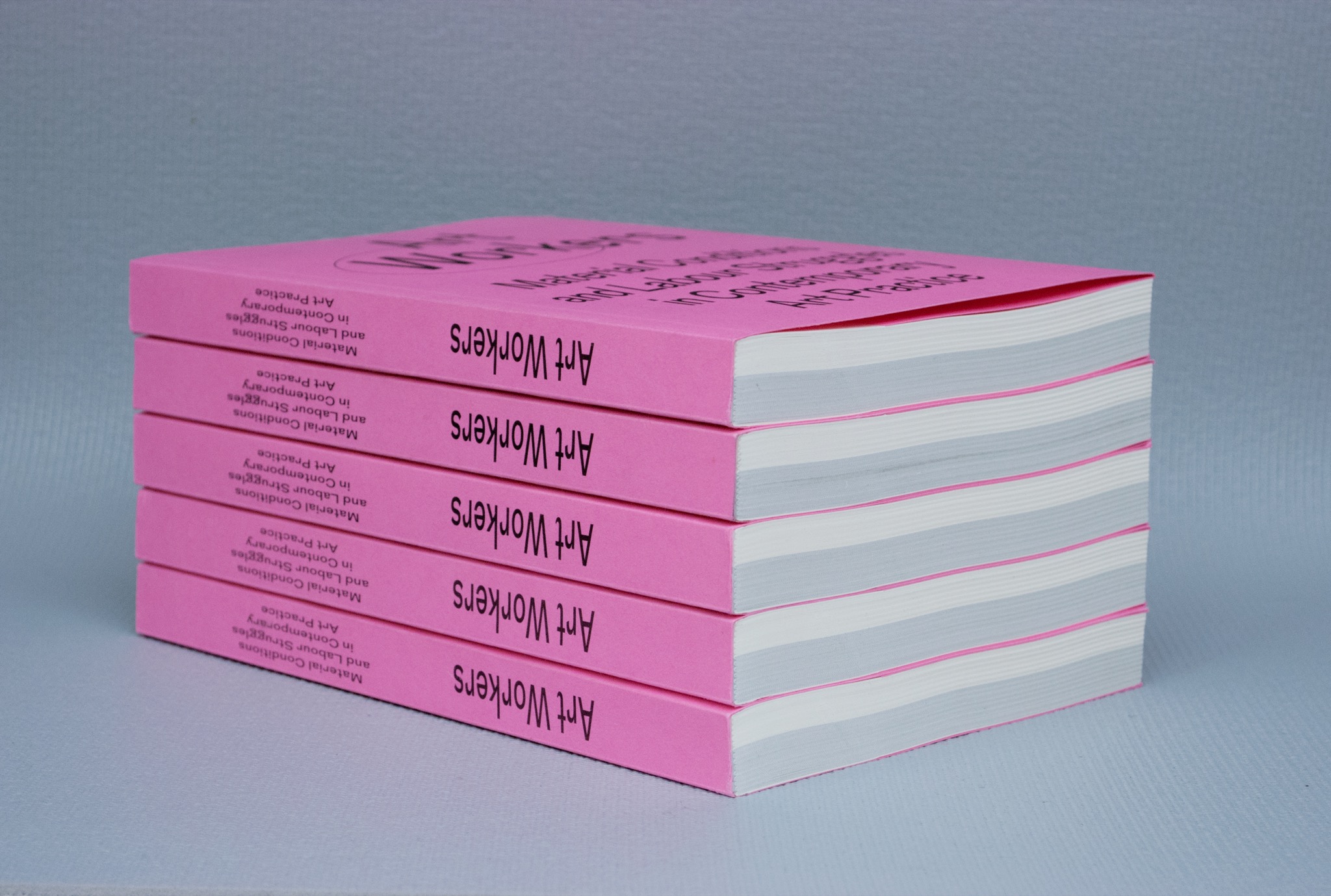 Background
"Art Workers – Material Conditions and Labour Struggles in Contemporary Art Practice" presents case studies from the local art contexts of Estonia, Finland and Sweden. It collects artist-testimonies, discusses activist practices and maps out contemporary and historical forms of organising within the international art field. Summer Studio was commissioned to interpret the content visually and create the editorial design.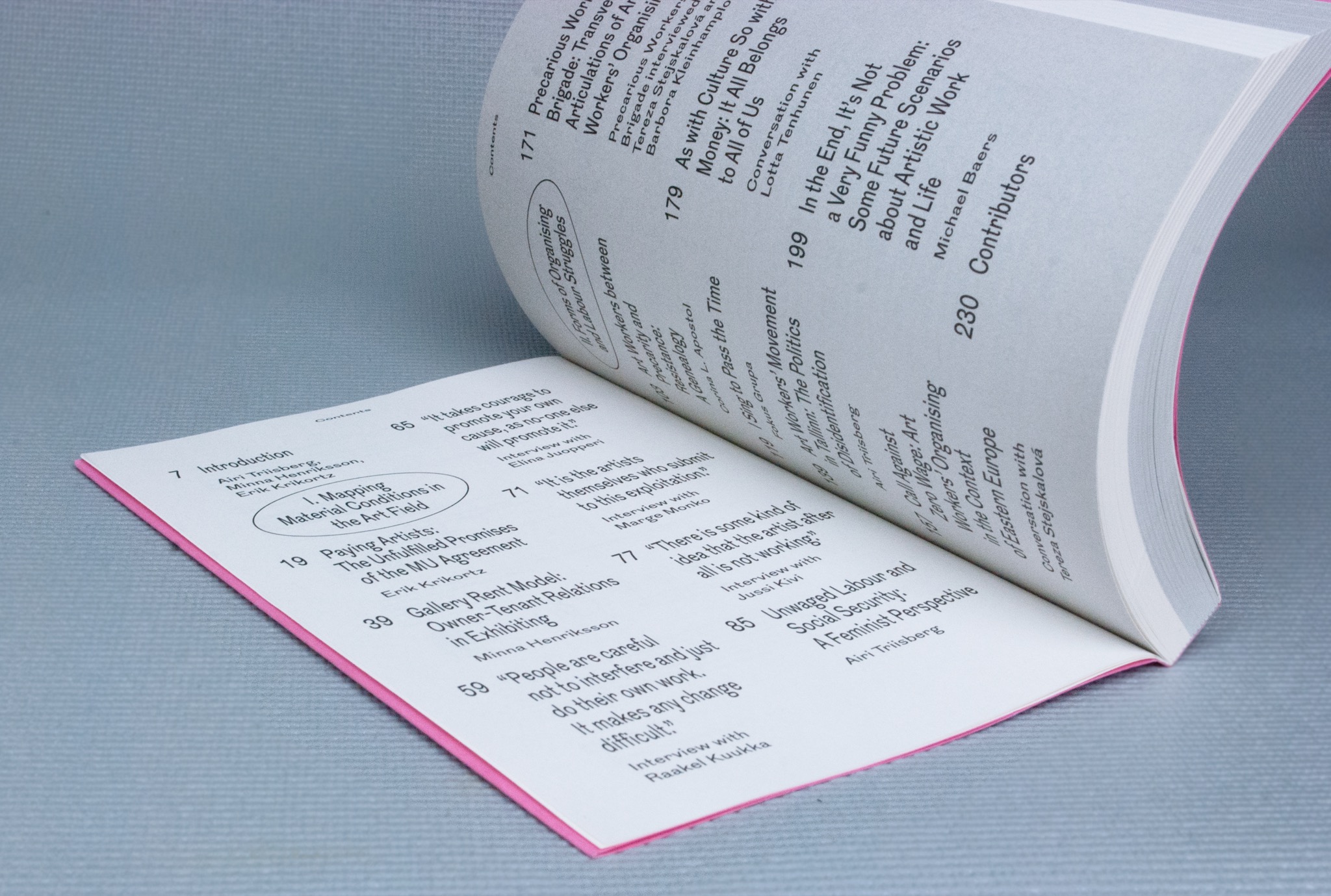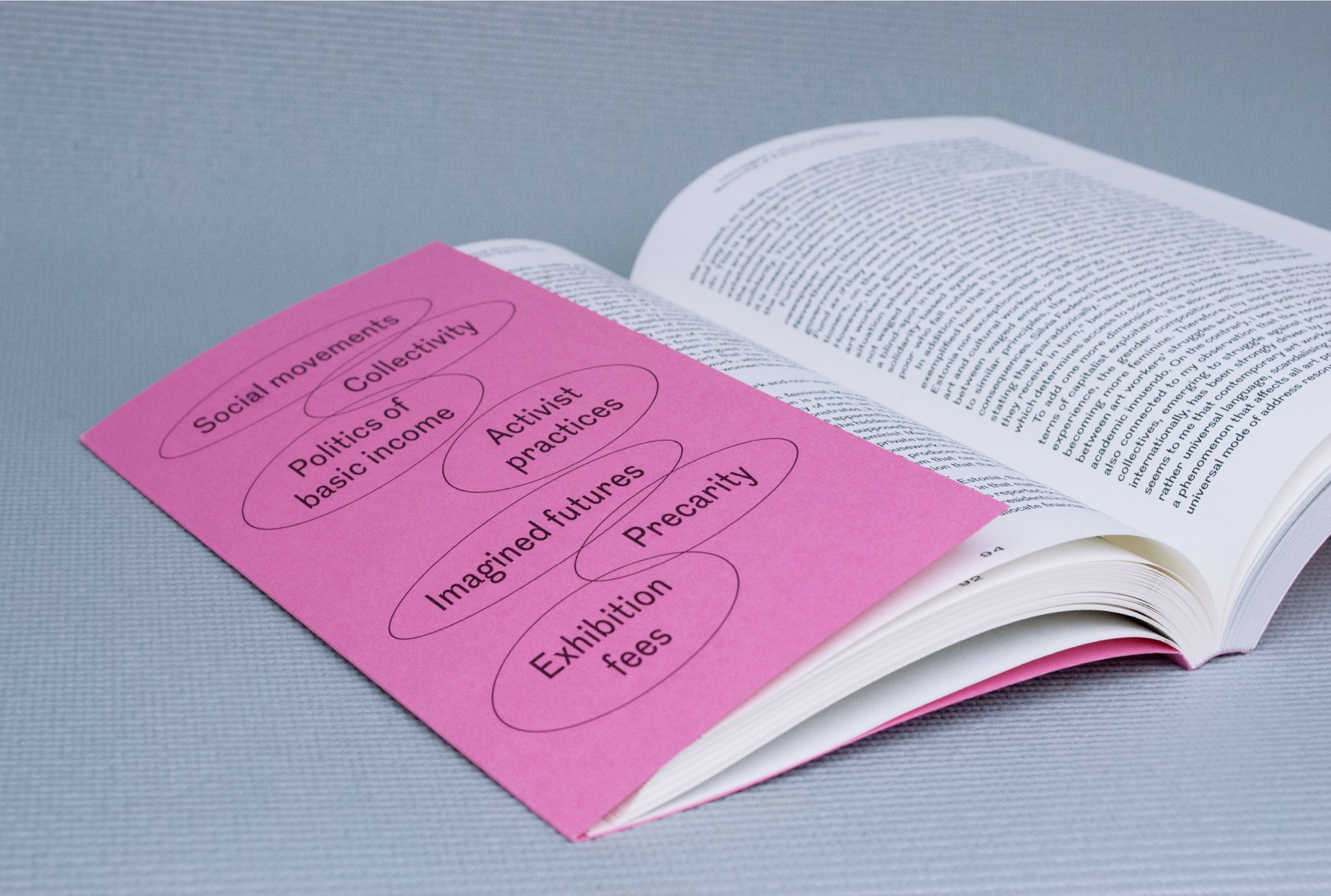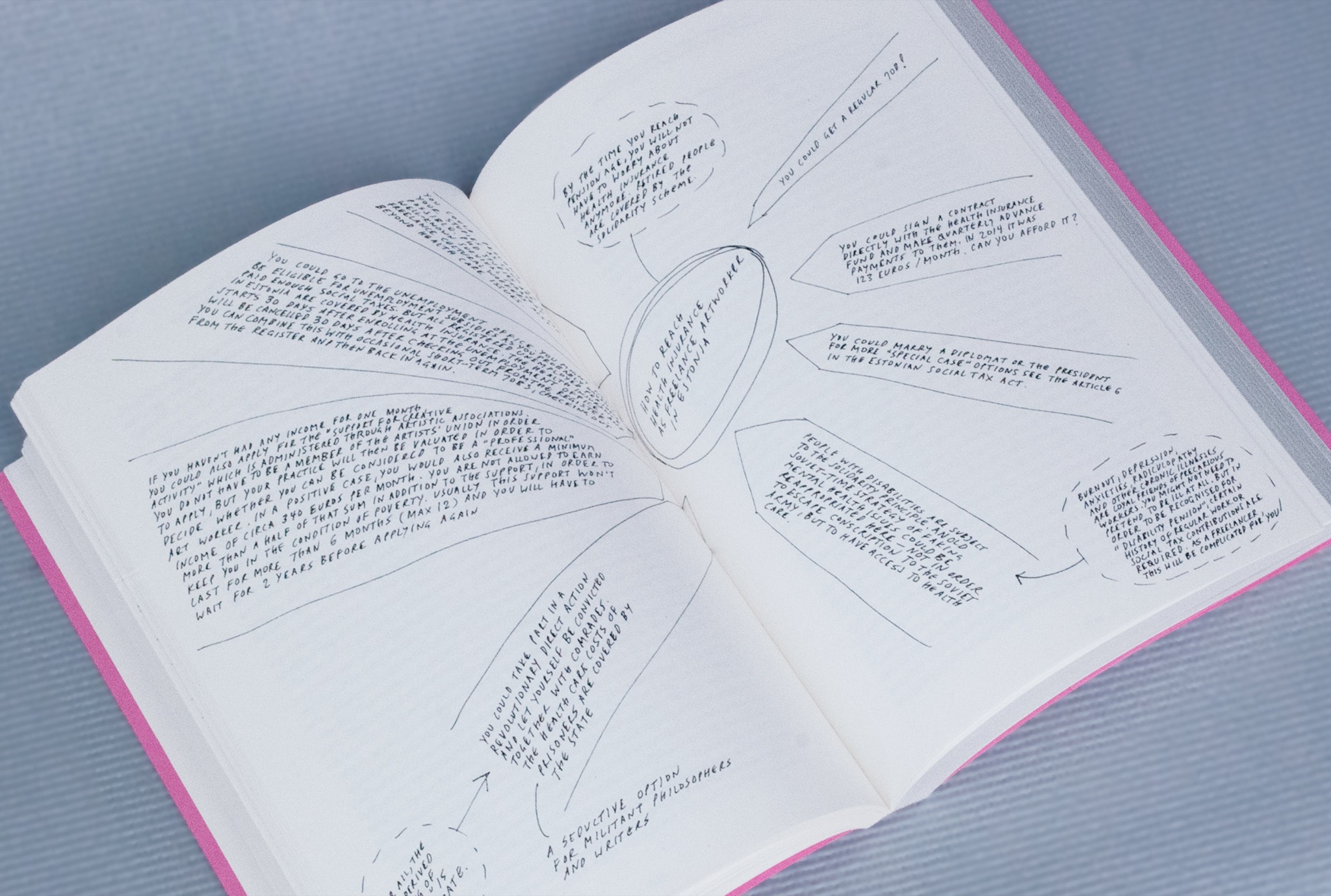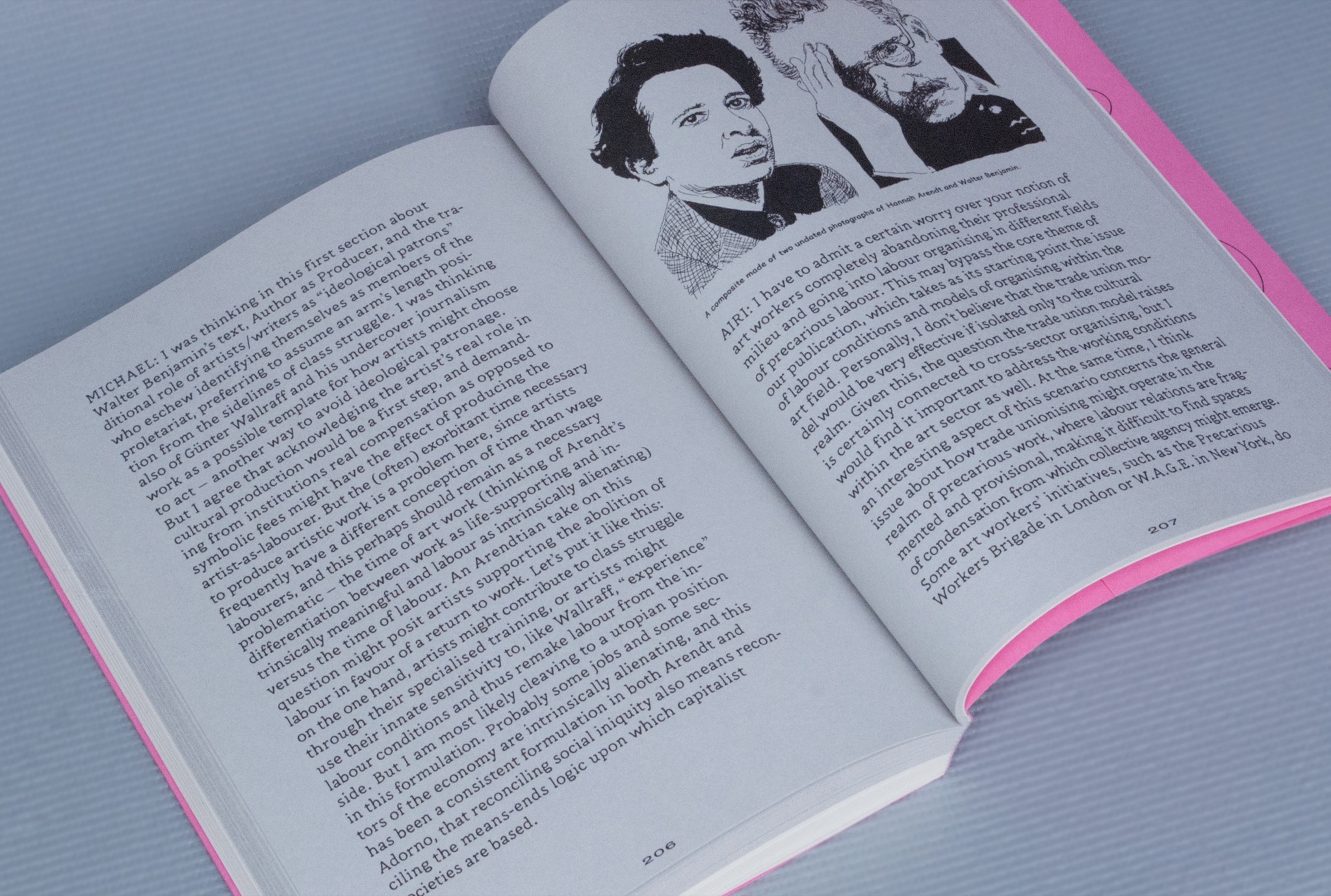 Design
The Art Workers identity typography is based on a grotesk, a typeface originating from industrialism. Combined with digitally manipulated DIY aesthetics of our time, it reflects the urgency of handmade signage made for protesting.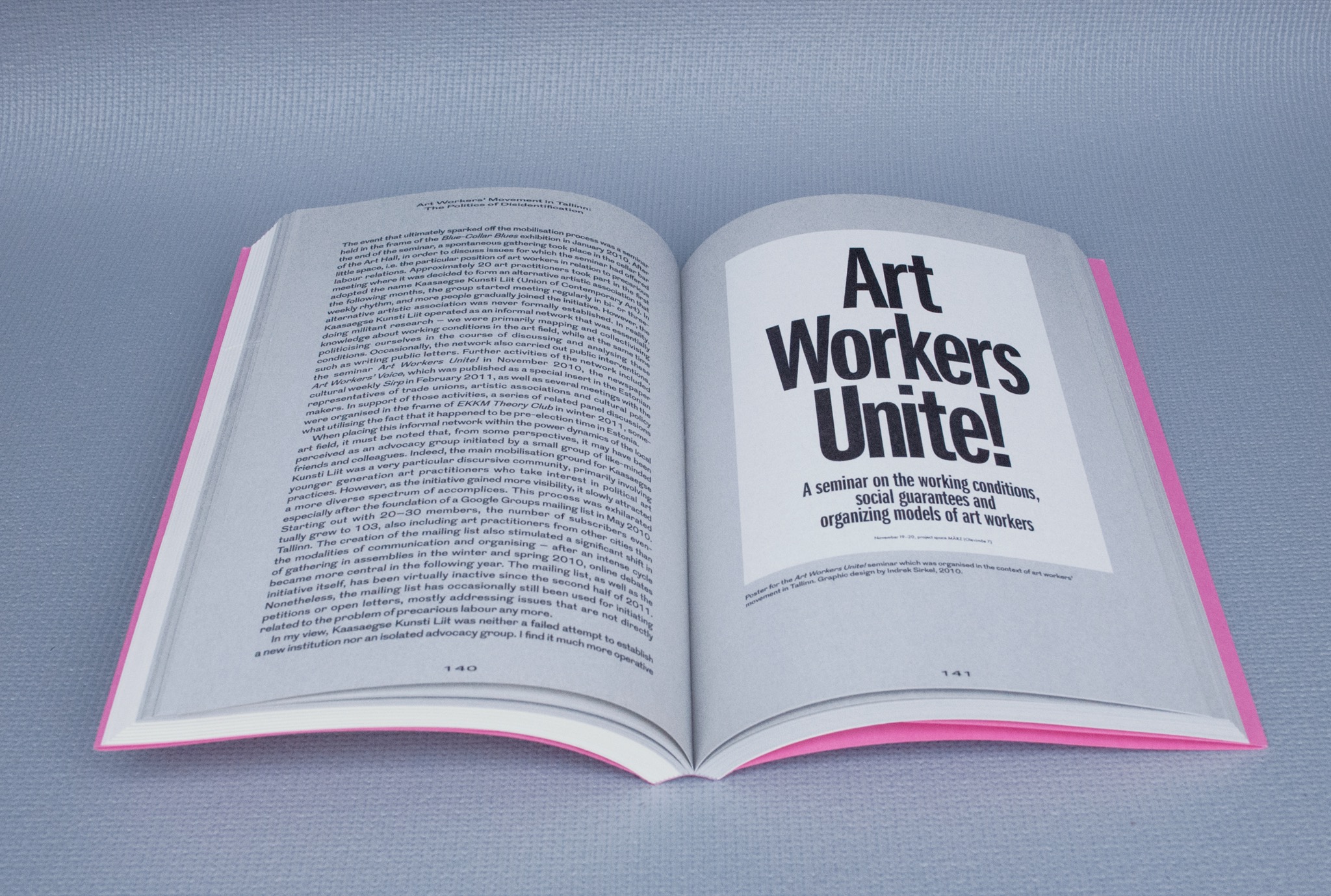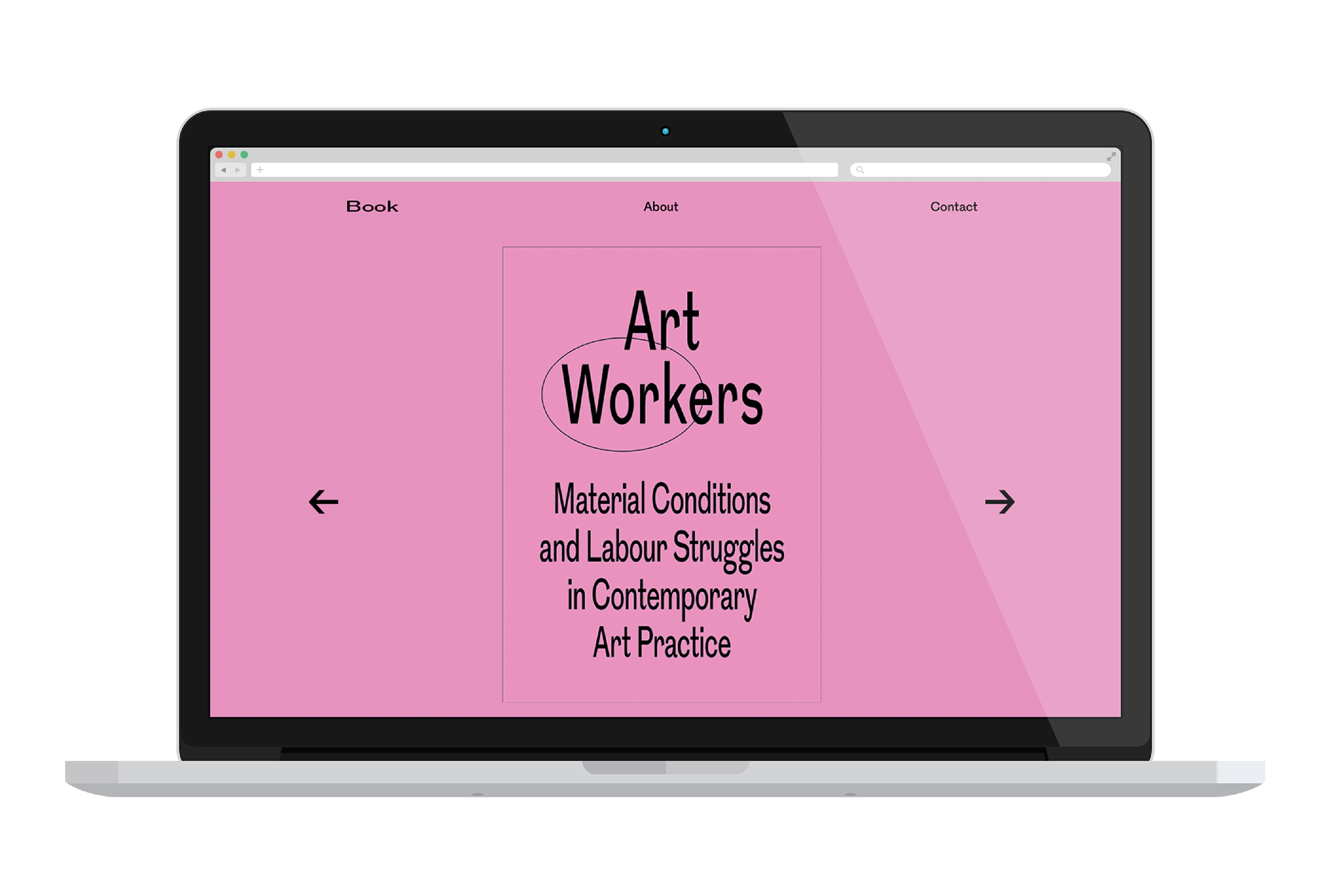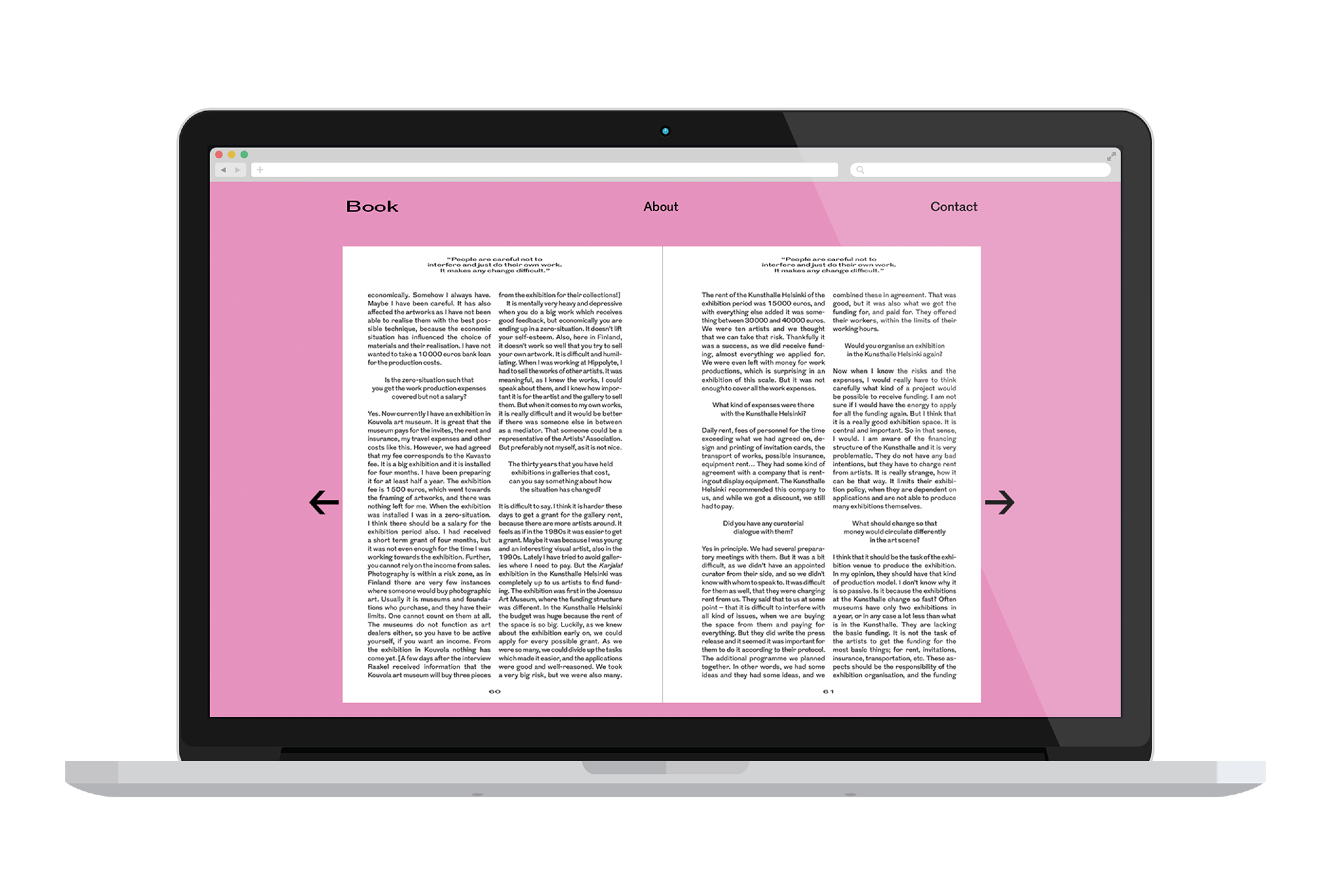 Purchase
Art Workers is available to purchase in selected book shops around Europe such as Lugemik Bookshop in Estonia, Konst/ig Books in Stockholm and ICA-Institute of Contemporary Art, London. It was also displayed at Offprint book fair at the Tate Modern in London.