ARC MAGAZINE #19
Magazine design and visual concept for Royal College of Art's annual publication.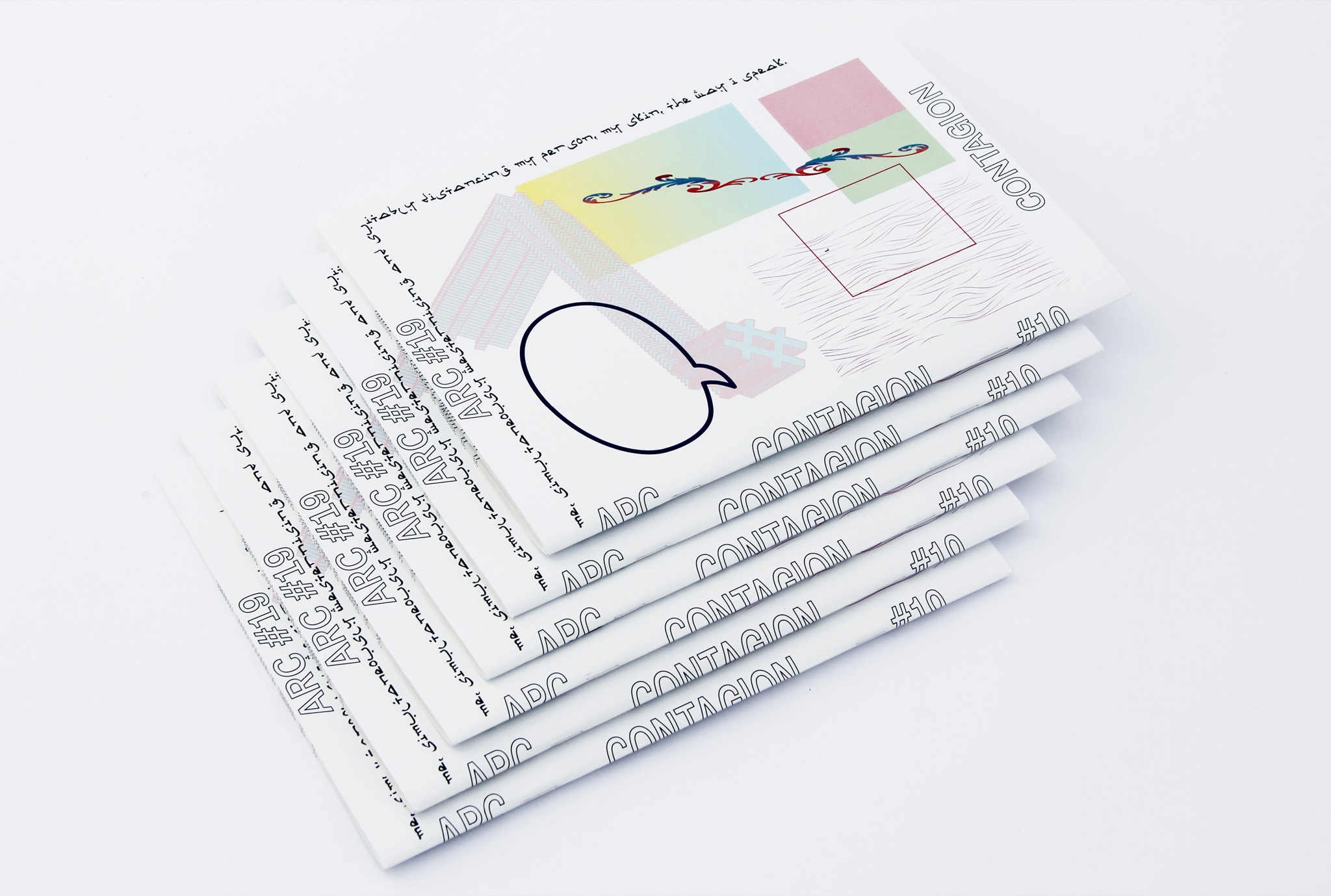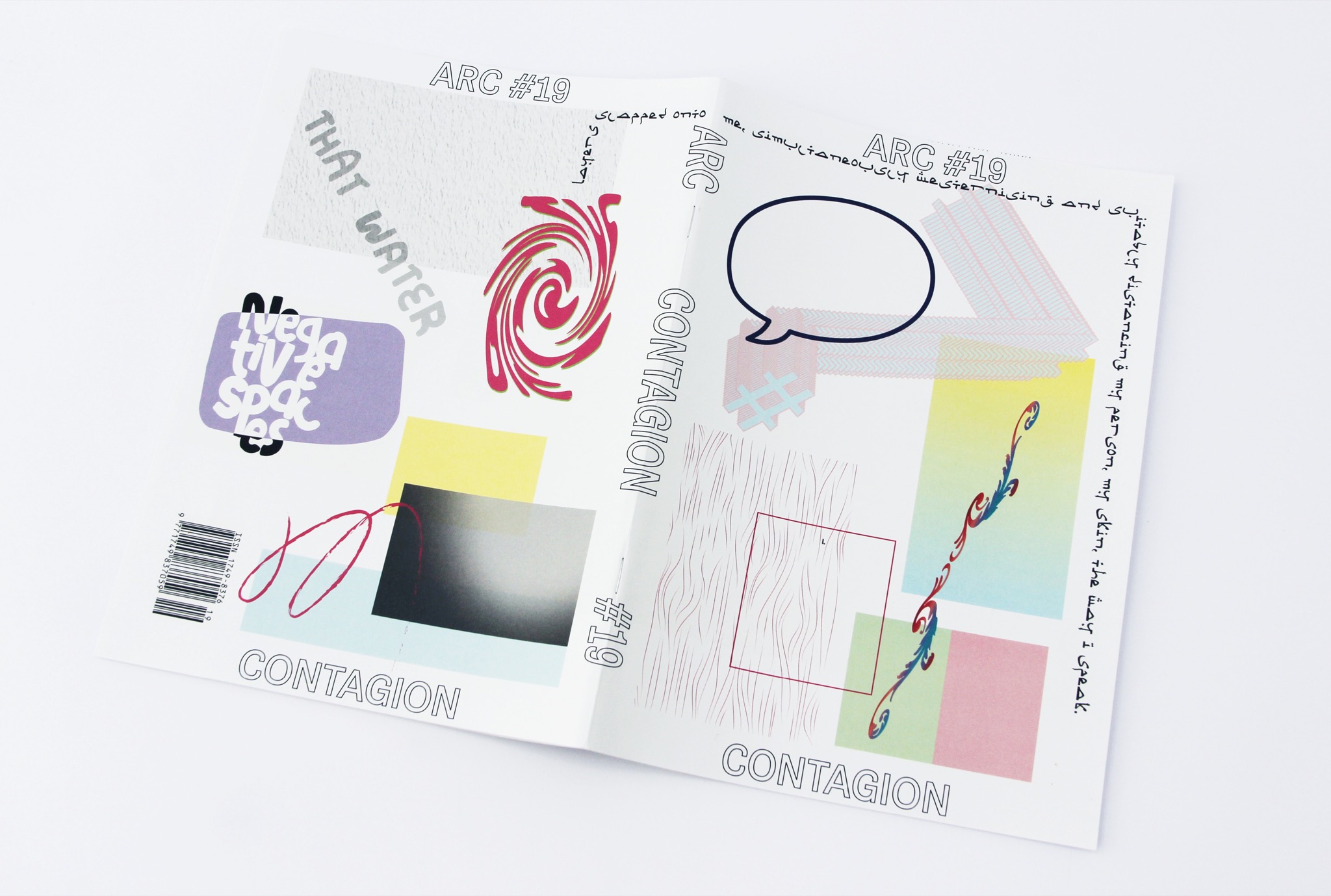 Background
The theme of the nineteenth edition of ARC, Royal College of Art's student-led magazine, was Contagion. The editors describes the idea behind the theme; "There is something in the air, maybe something in the water: 400 dead as migrant boat capsized off the coast of Italy in April. Fear is the most elegant weapon is the title of a Jenny Holzer artwork that began our call for submissions for ARC #19. The alternative to action, she says, is terror-induced immobilisation. We wanted to make an issue of ARC that could recognise an impossible situation, but through words and images begins to see ways out."
The brief that was given us based on this statement was to visually interpret Contagion into something uncomfortable and disturbing and to convey a sense of urgency.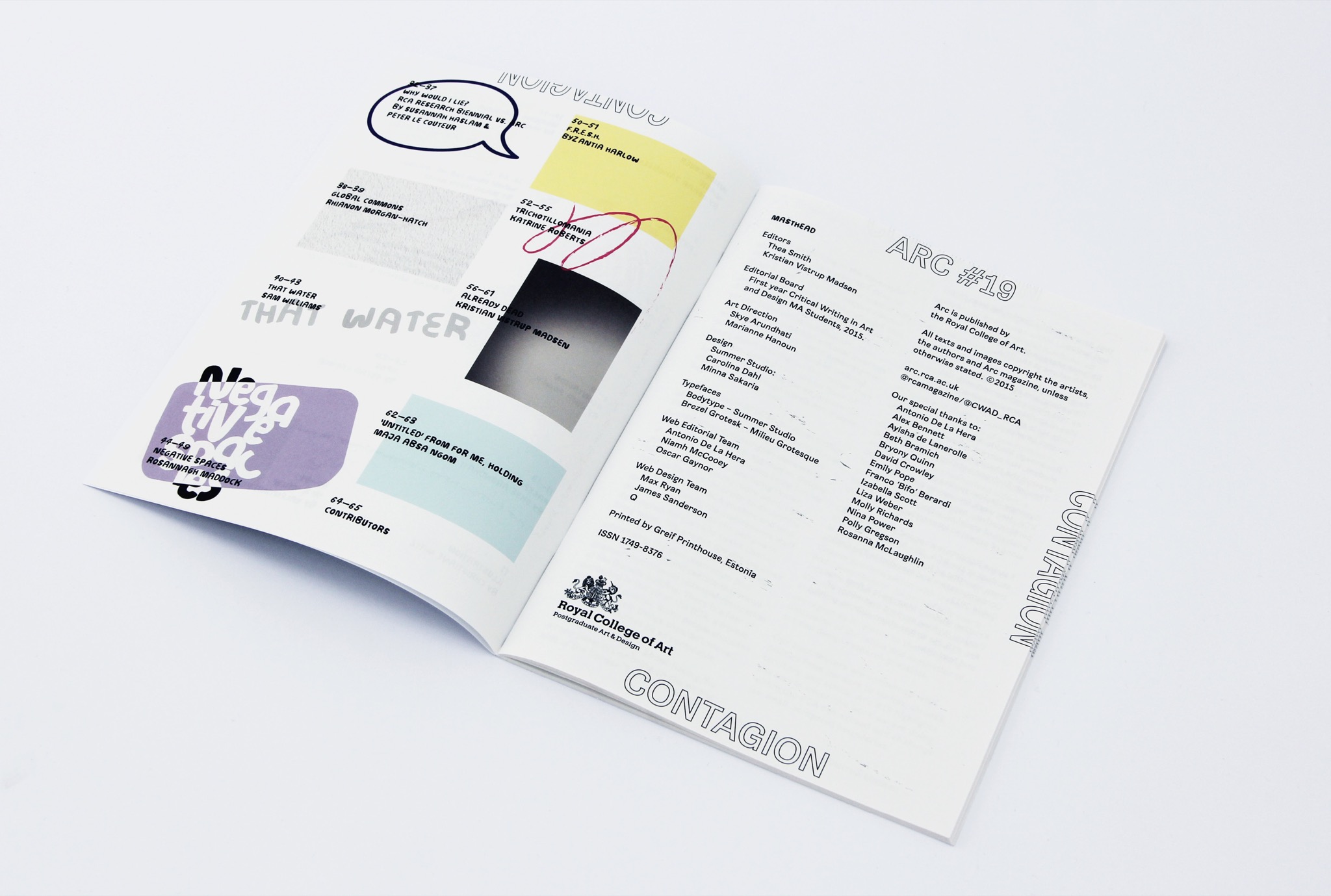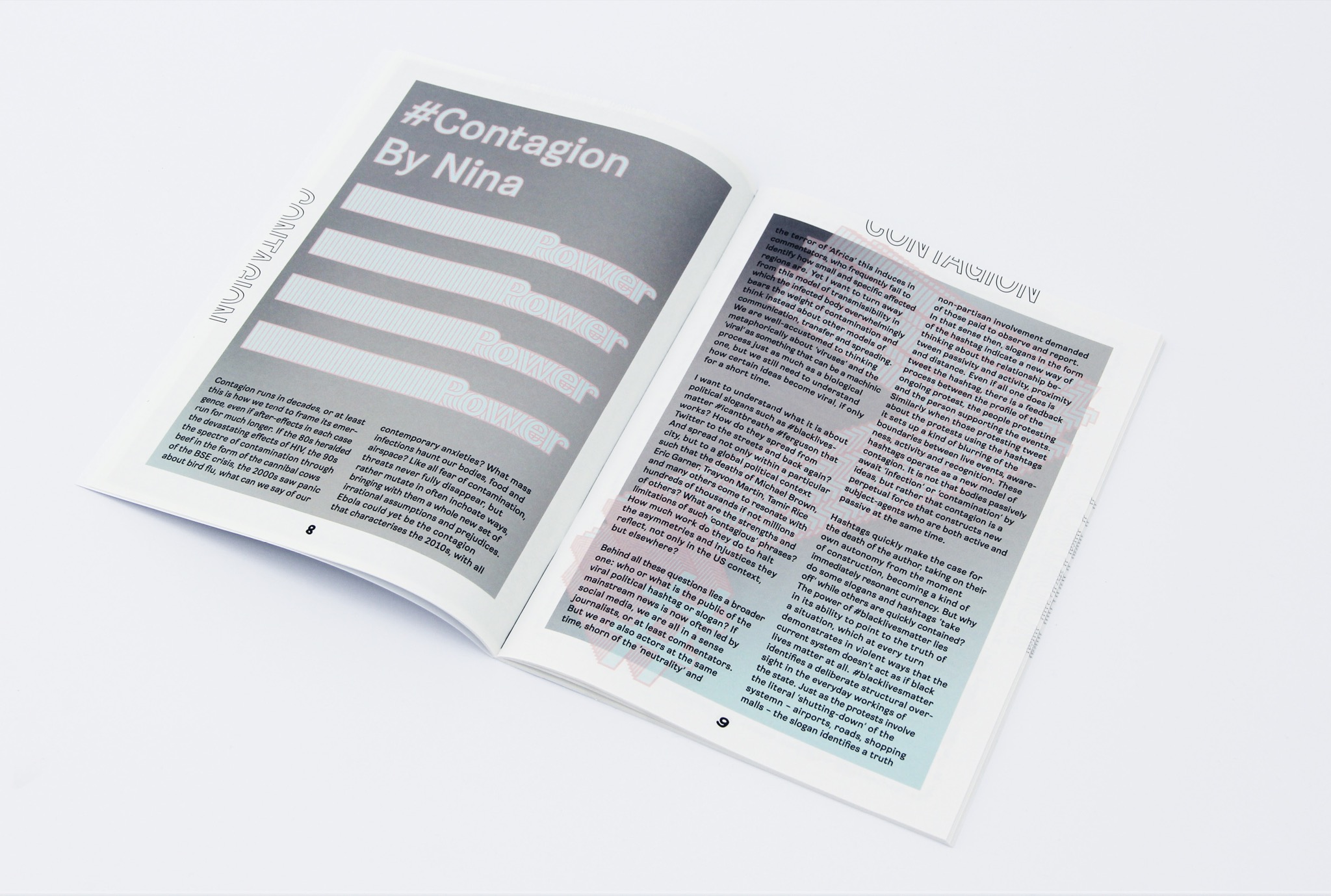 Approach
We chose to approach "Contagion" from Vignelli's perspective, where the designer is a doctor that cures visual disease. (Helvetica - G Hustwit.) We wanted to define this stage of pre-design that Vignelli refers to as diseased, in an aim to maintain a sense of it rather than cure it.
Solution
The stage of pre-design is a one characterised by diversity and unrefined human expression. Each of the 16 contributions are thus analysed and illustrated individually. They are then threaded together with a custom made, unrefined hand-drawn typeface. Elements from each article are displayed next to each other on the cover to create a urgent chaotic expression.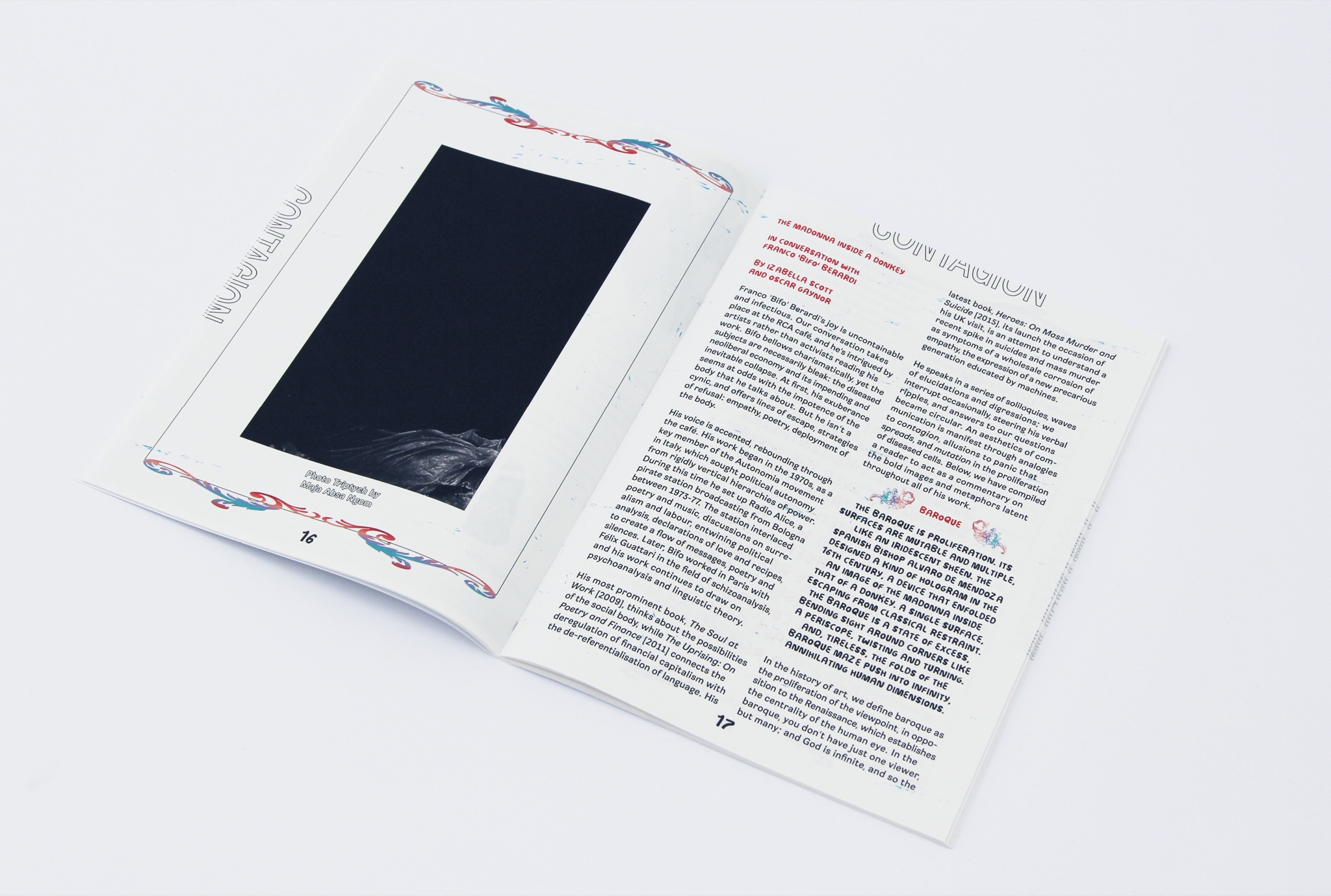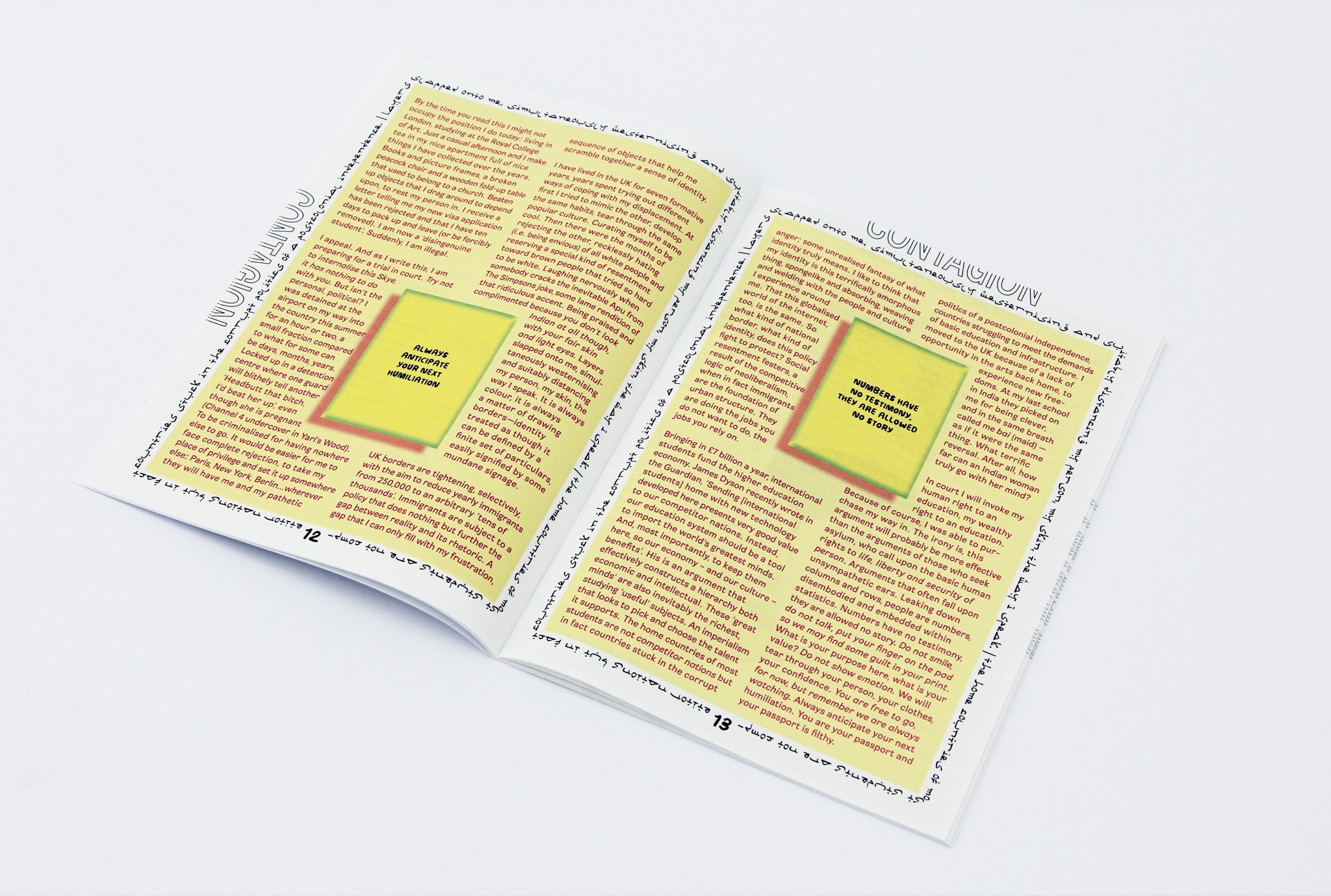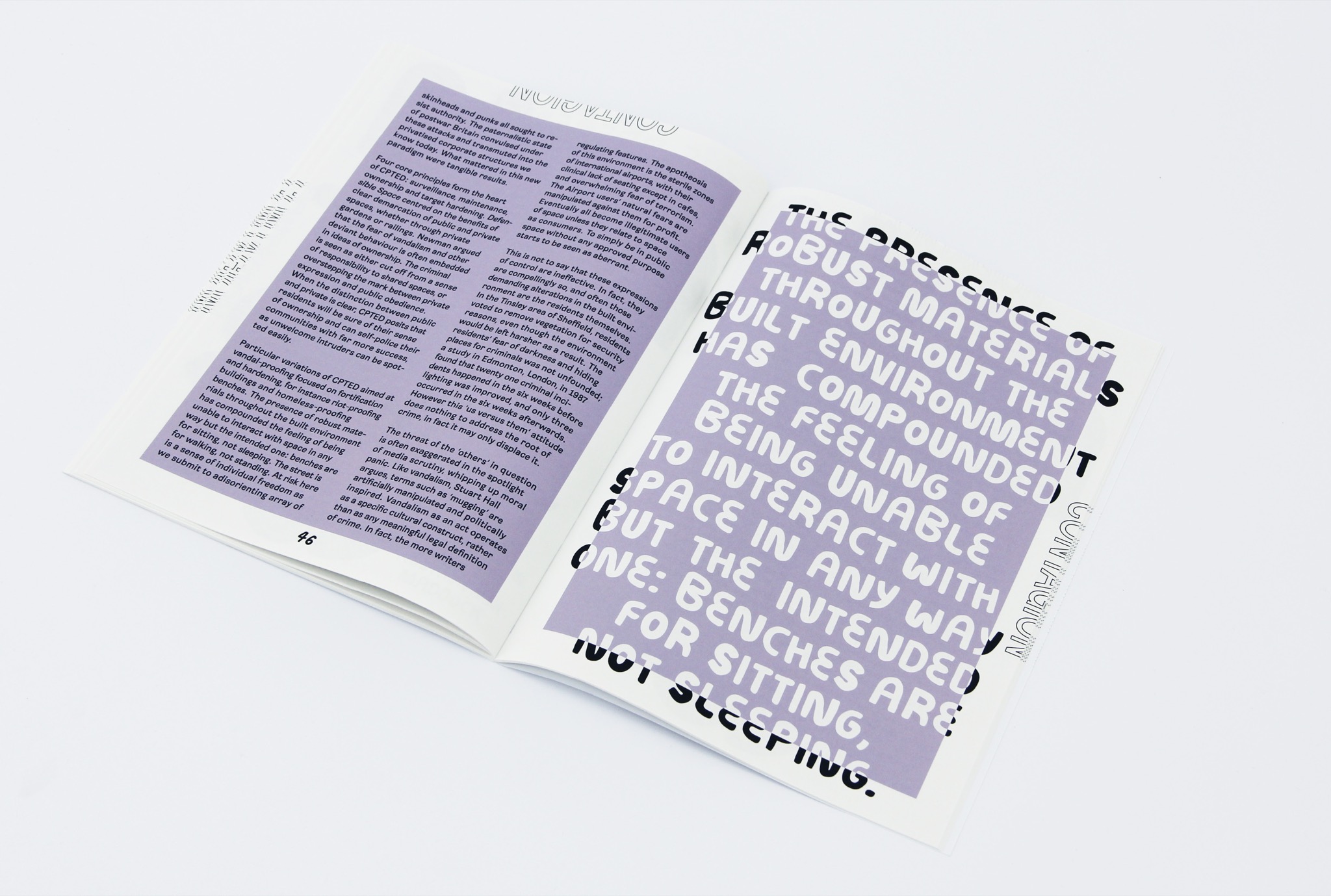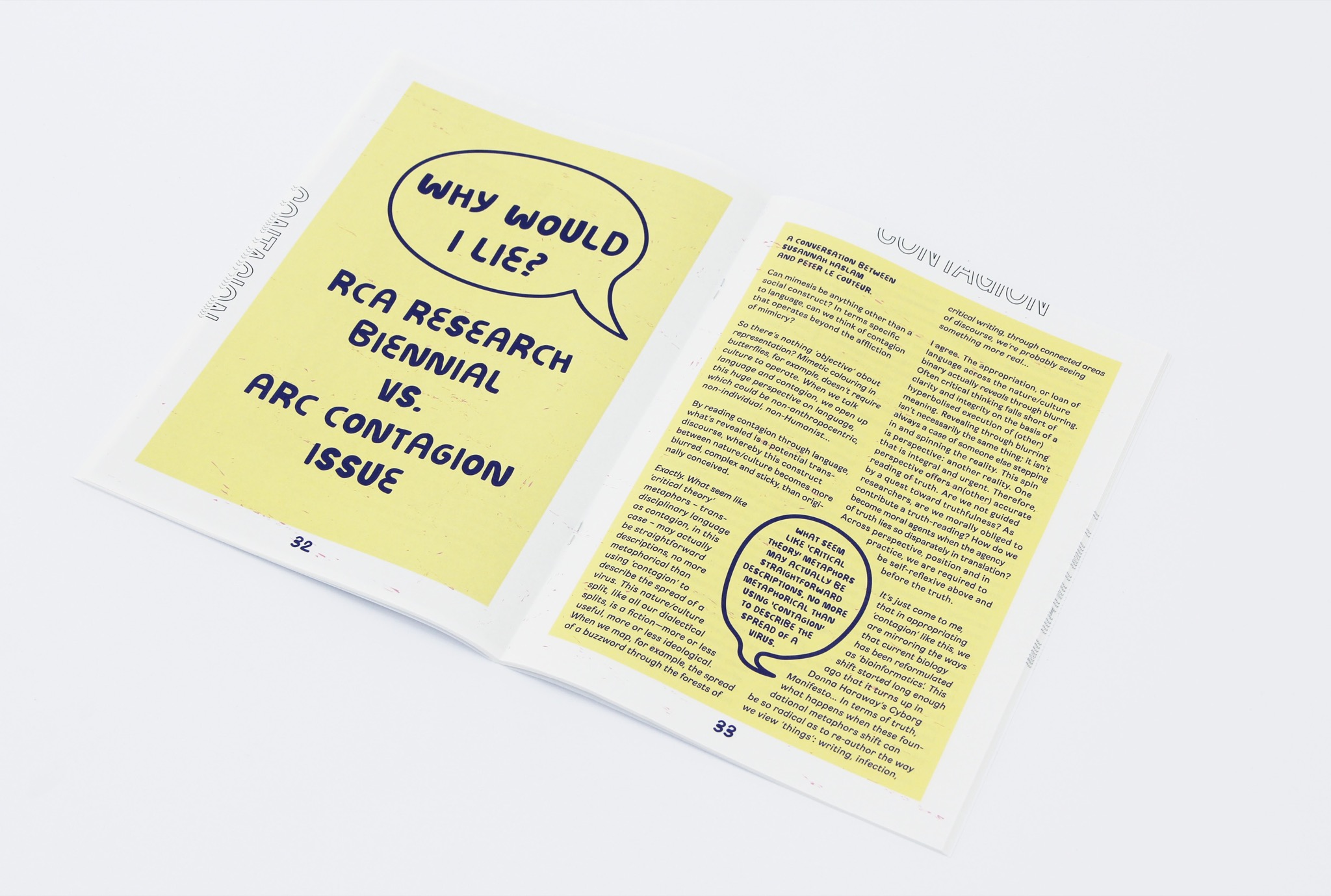 Contributions
Students from different programmes at the Royal College of Art, as well as external lecturer in philosophy Nina Power and writer and theorist Bifo Berardi, have contributed to the magazine with image based work and written pieces.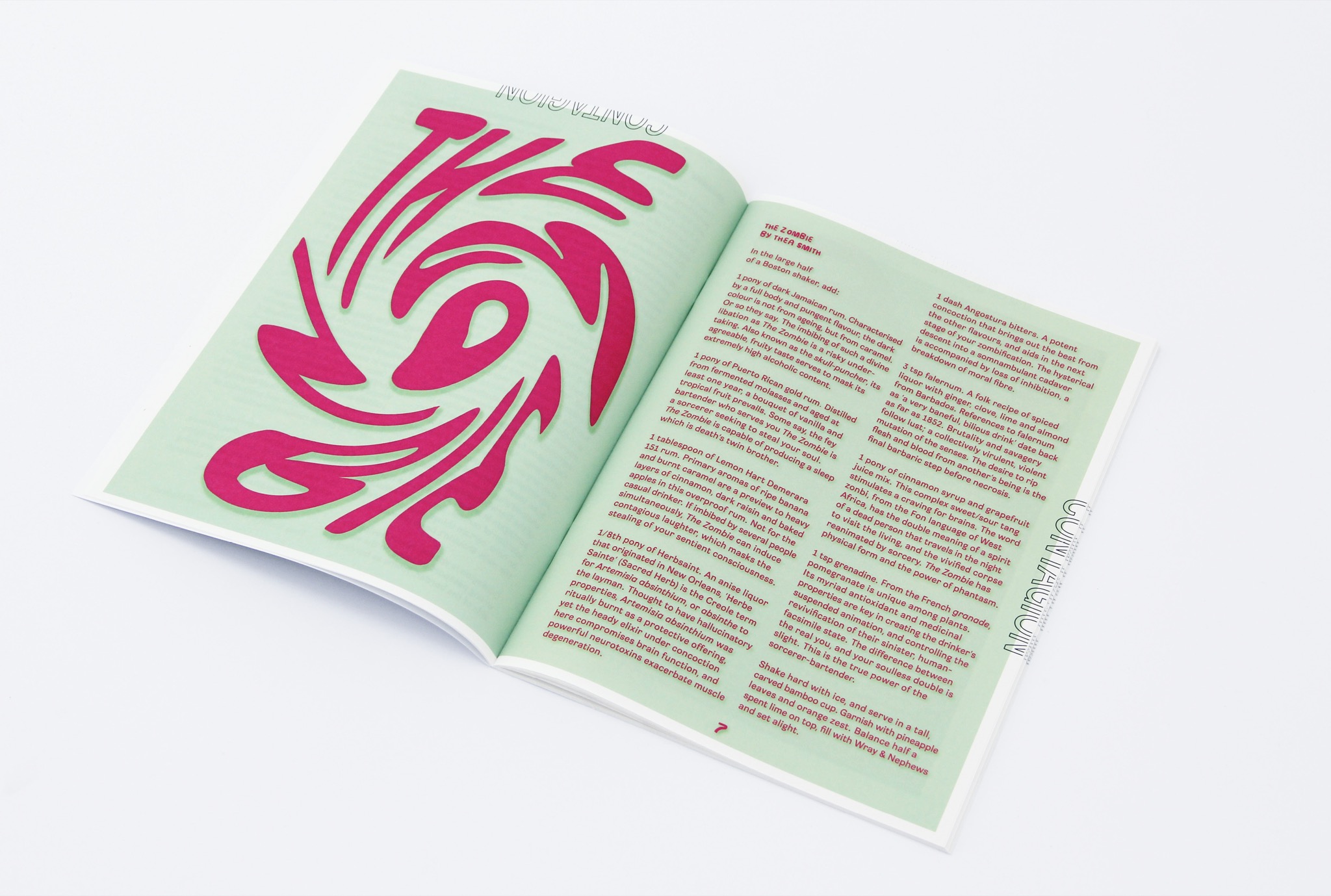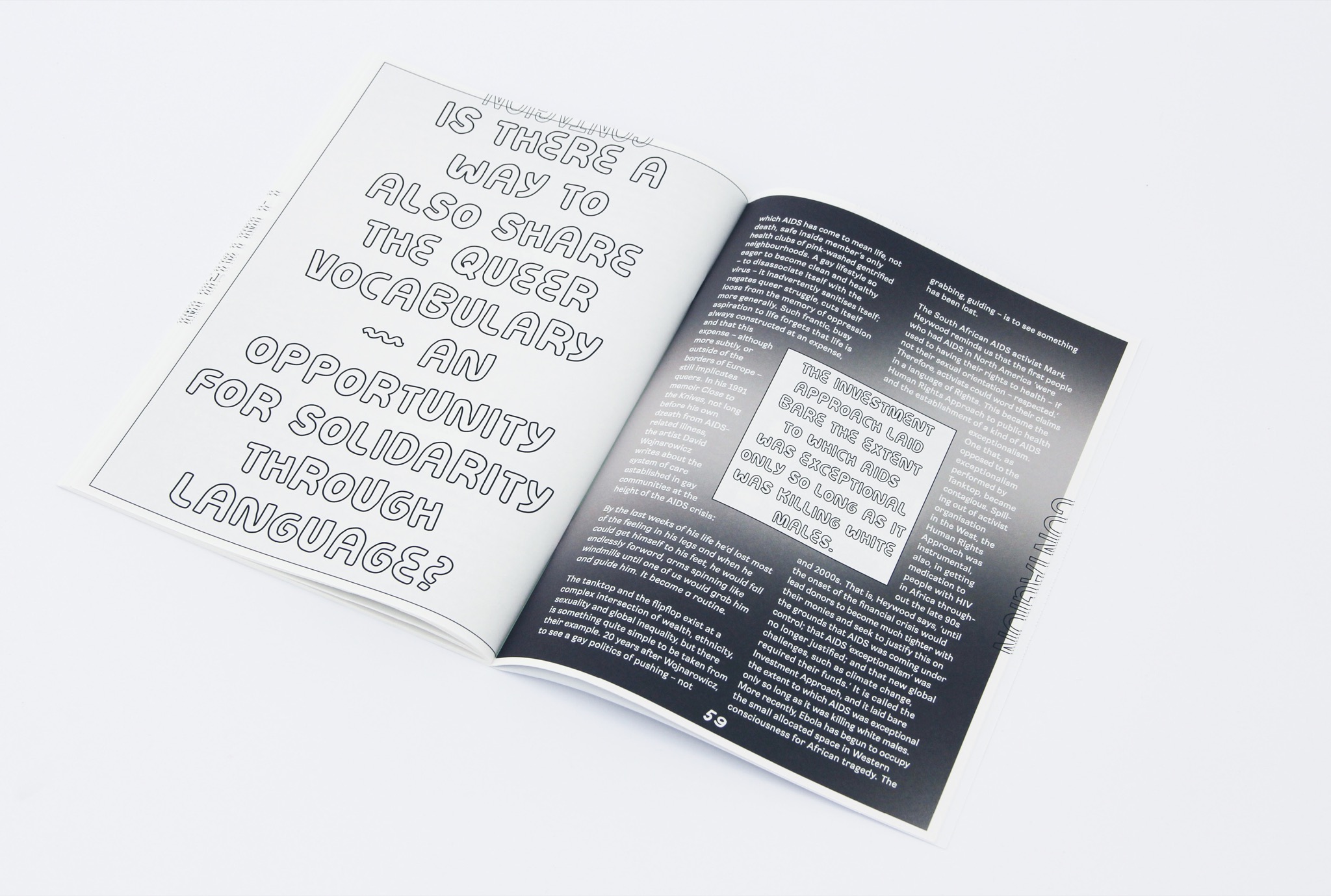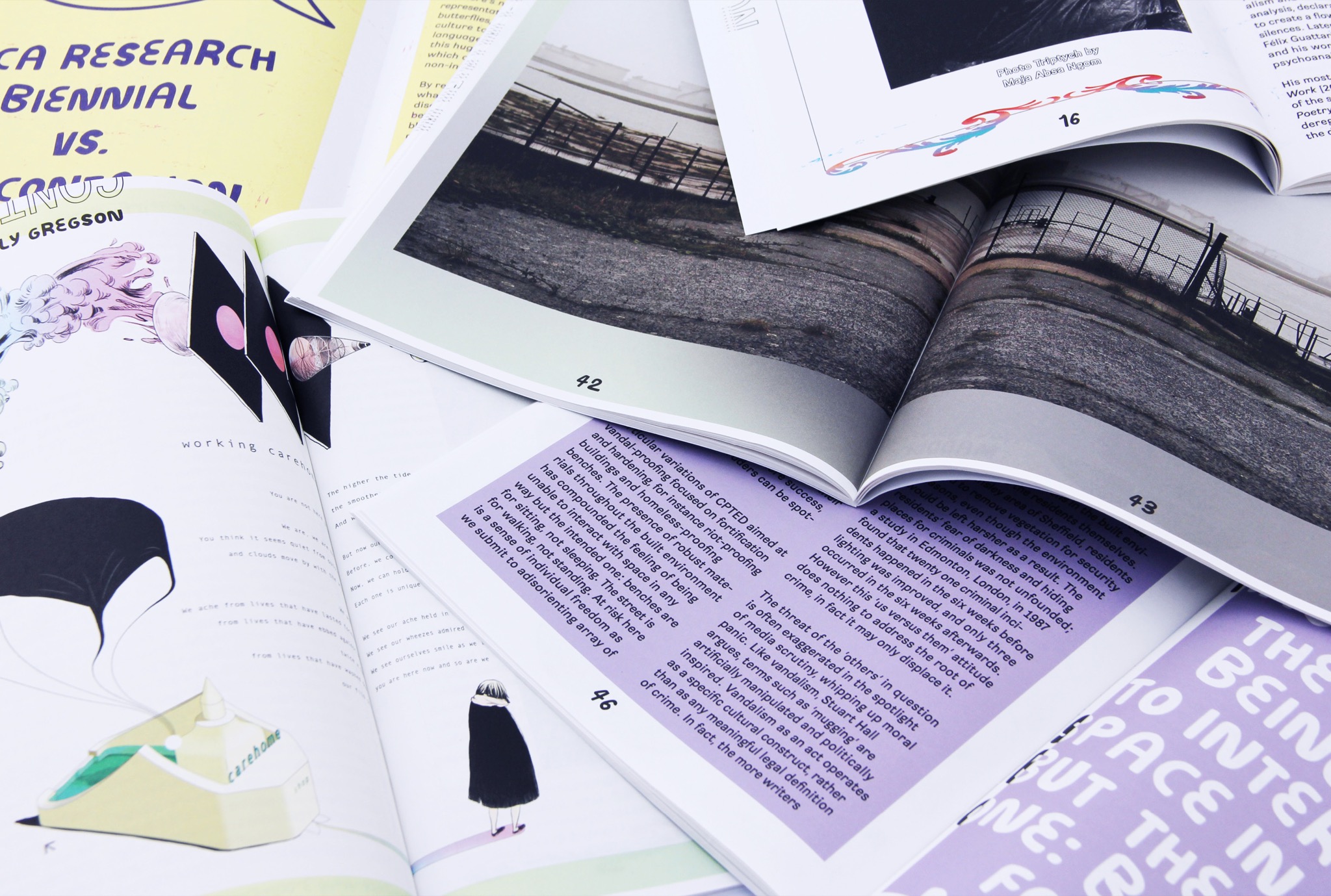 Purchase
The magazine is available to purchase at ICA-Institute of Contemporary Art and RCA Critical Writing.