ÅHNBERG & PARTNERS
Visual identity for law- and audit firm Åhnberg & Partners in Stockholm.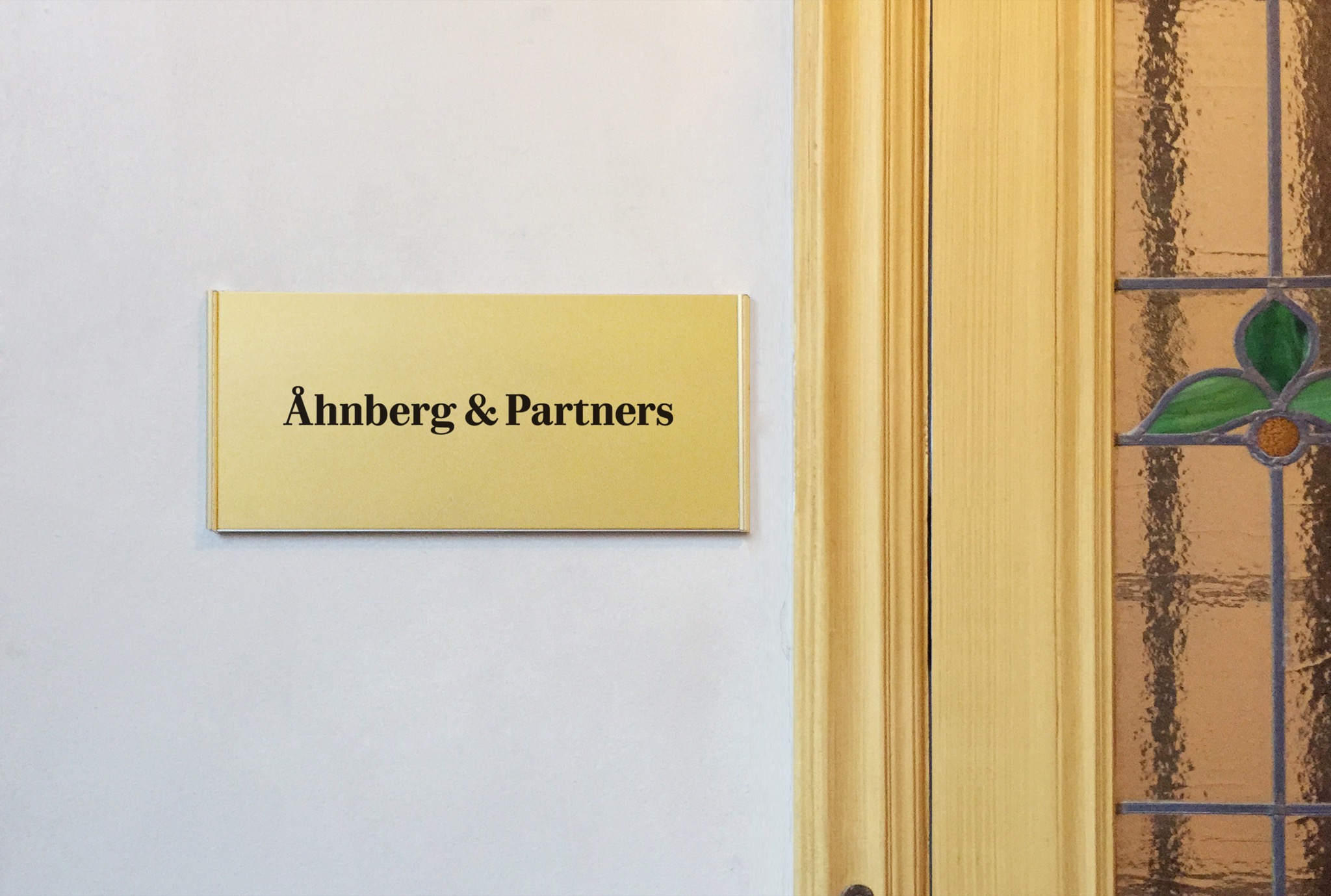 Background
Åhnberg & Partners is a middle-sized audit office and law firm in Stockholm, Sweden. The company was re-organized during fall 2014, with a new leadership and more staff. Summer Studio was commissioned to design the visual identity for the re-branded company.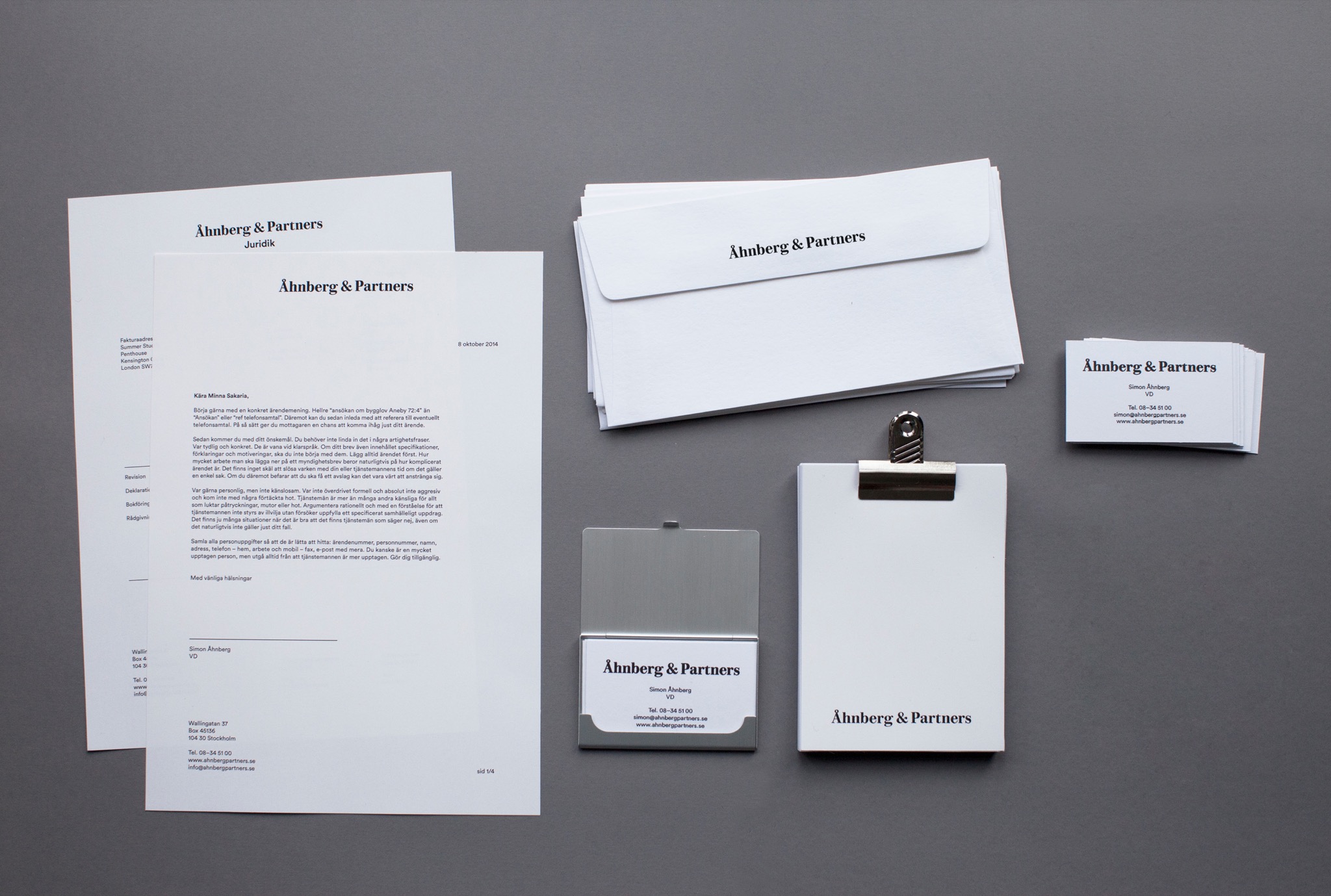 Solution
Åhnberg & Partners clientele are mainly from the cultural sector, which is reflected in the choices of typefaces and logotype that flirts with the visual language often used in the fashion industry. The aim is to position Åhnberg & Partners as a professional and qualified company, a high cultural capital being the factor that distinguish them from their competitors.